Skip Navigation
Vascular Surgery Associates
Vascular Surgery Associates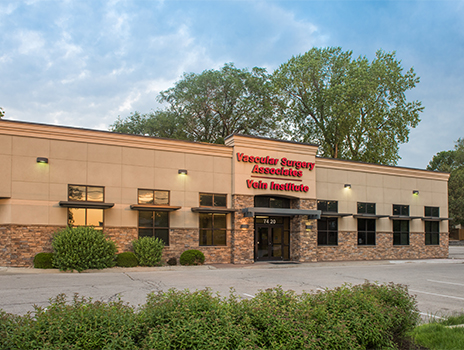 Welcome
Board-certified vascular surgeons at The University of Kansas Health System diagnose and treat vascular diseases affecting the arterial, venous and lymphatic systems exclusive of the heart and brain. We offer comprehensive vascular care to our patients, delivering excellence with state-of-the-art technology.
Early treatment saves lives
The vascular system includes a network of veins and arteries that supply blood throughout the body. When normal circulation through this system of blood vessels is disrupted, serious injury can result. With proper evaluation, diagnostic imaging, conservative therapy, intervention or advanced surgical treatment, our vascular surgeons will decide the best treatment plan for you or your family member.
Learn about the arterial and venous disorders we treat.
Location
1. Vascular Surgery Associates

7420 Switzer Road
Shawnee, KS 66203