Skip Navigation
The vascular system supplies blood throughout the body and comprises veins, arteries and lymph nodes. When someone experiences a health condition that degrades or impairs the vascular system's ability to circulate blood, vascular surgery may be required.
Specialists at The University of Kansas Health System diagnose and treat vascular diseases affecting the arterial, venous and lymphatic systems outside the heart and brain. We offer comprehensive vascular care – delivering excellence with state-of-the-art technology.
What is vascular surgery?
Doctors use proper evaluation, diagnostic imaging, conservative therapy, intervention or advanced surgical treatment to treat problems with the vascular system. Vascular surgery refers to a spectrum of procedures designed to restore and ensure proper blood flow throughout the sensitive network of veins and arteries that make up the vascular system.
The type of vascular surgery your doctor recommends will be based on the location and severity of your symptoms. For many vascular conditions, minimally invasive surgery is used as it improves surgeons' ability to work on tiny, delicate organs and improves healing and recovery.
Vascular bypass surgery is a specific type of vascular surgery in which a new pathway is created for blood to flow around a blocked portion of a blood vessel in either your arms or legs. Bypass grafts are used to create the detour and return blood flow within the arteries to normal levels. Bypass grafts can be made of different materials and will require periodic follow-up examinations to evaluate for blood clots, narrowing, volume of blood flow and effectiveness.
Who can have vascular surgery?
Vascular disease, a common problem of blood circulation, affects both men and women and is more likely to occur as you age. It can occur through both genetic and environmental factors.
Over time, the blood vessels become narrowed or clogged by fatty or cholesterol deposits called plaque. This can cause several health issues including heart attack, stroke, aneurysms or kidney problems. People who are experiencing pain in the legs, feet, arms and hands can benefit from vascular bypass procedures.
Vascular disease can be caused by other rare conditions as well. Birth defects, clotting disorders and genetic problems that create thick artery walls are all examples of congenital vascular disease. These conditions may be detected at birth or can lie dormant well into adulthood.
How does vascular surgery work?
The vascular, venous and lymphatic systems range throughout the entire body and affect all the other organs. The goals of vascular surgery can vary, but each type deals with treating and healing issues related to the blood vessels that make up the vascular system outside of the brain and heart. Because of this, vascular surgery covers a wide variety of procedures, including:
During vascular bypass surgery, your surgeon reroutes the blood flow in the blocked or narrowed artery around the blockage using a graft. A graft can be a portion of 1 of your veins or a synthetic tube that your surgeon connects above and below a blockage to allow blood to pass through it and around the blockage. Using a synthetic graft means a shorter surgery but is only used when a vein is not available or when a vein is not the best choice for the bypass.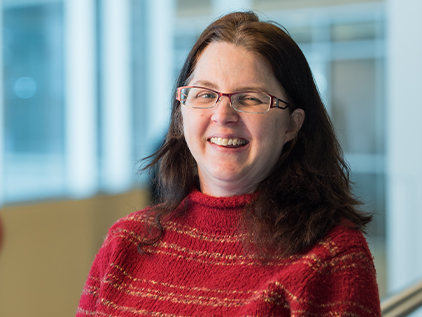 Expert team provides advanced care
A carotid artery aneurysm threatened Rebecca's life. A multidisciplinary team took action. Advanced neurosciences and vascular care put a stop to the risk and returned her safely to her beloved books and garden.
Read Rebecca's Story
Benefits and risks of vascular surgery
Vascular surgery can be lifesaving in some cases. It is often the gold standard of treatment when other therapies are not an option.
All surgical procedures come with some risk of bleeding, infection or complications arising from anesthesia. Many of the procedures used in vascular surgery are performed in a minimally invasive manner, so these risks may be reduced and hospital times may be shorter.
Since atherosclerosis is a systemic disease, vascular patients are at a higher risk of stroke and heart attack compared to other patients. The risk can be reduced by taking a multidisciplinary approach to treatment with collaboration between your doctors and our vascular specialists to address all of your conditions.
What happens during vascular surgery?
Depending on the type or severity of the condition being treated, vascular surgery can be performed as an open surgery or minimally invasive surgery. Vascular bypass surgery is performed on either upper or lower extremities.

Still the best
Our hospital continues to rank as the best in Kansas City and in Kansas according to U.S. News & World Report.

Magnet-recognized
The University of Kansas Hospital has been designated a Magnet® facility by the American Nurses Credentialing Center since 2006.

Respect for all people
Named a leader in LGBTQ+ Healthcare Equality by the Human Rights Campaign.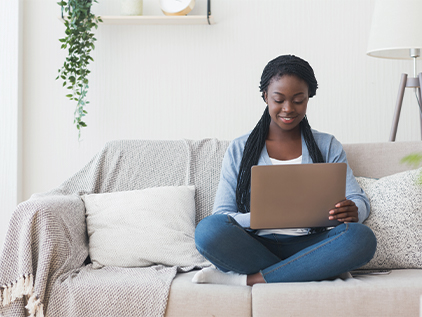 Convenient payments with CommerceCare™
Commerce Bank has partnered with The University of Kansas Health System to bring you CommerceCare™, a fast, flexible and patient-friendly extended financing solution. With CommerceCare™, you can get many of the elective care services you want now and pay over time. CommerceCare™ offers two convenient plans so you can choose the option that works best for you.
Apply now