Skip Navigation
Board-certified vascular surgeons at The University of Kansas Health System diagnose and treat vascular diseases affecting the arterial, venous and lymphatic systems exclusive of the heart and brain. We offer comprehensive vascular care to our patients, delivering excellence with state-of-the-art technology.
Early treatment saves lives
The vascular system includes a network of veins and arteries that supply blood throughout the body. When normal circulation through this system of blood vessels is disrupted, serious injury can result. With proper evaluation, diagnostic imaging, conservative therapy, intervention or advanced surgical treatment, our vascular surgeons will decide the best treatment plan for you or your family member.
Learn about the arterial and venous disorders we treat.
Vascular surgery conditions
Vascular disease, a common problem of blood circulation, affects both men and women and is more likely to occur as you age. The blood vessels become narrowed or clogged by fatty or cholesterol deposits called plaque. This can cause several health issues including heart attack, stroke, aneurysms or kidney problems. Vascular disease can be caused by other rare conditions too, such as birth defects, clotting disorders and genetic problems that create thick artery walls.
Team approach to patient care
Working with a team of cardiologists, neurologists and interventional radiologists, our specialty-trained surgeons offer comprehensive, individualized treatment plans for the following conditions: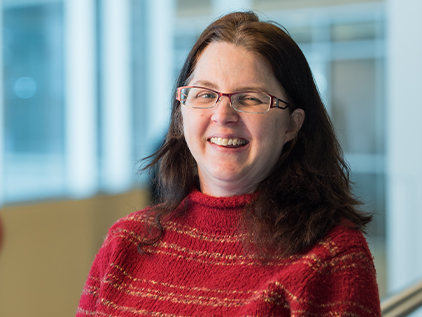 Expert team provides advanced care
A carotid artery aneurysm threatened Rebecca's life. A multidisciplinary team took action. Advanced neurosciences and vascular care put a stop to the risk and returned her safely to her beloved books and garden.
Read Rebecca's Story
Contact us for vascular surgery
Billing: Ashley Knapp
We file primary and secondary insurance
Vascular surgery locations
1. Medical Pavilion

Vascular surgery
2000 Olathe Blvd., Level 3, Suite F
Kansas City, KS 66160

Mon

8 a.m. - 4:30 p.m.

Tues

8 a.m. - 4:30 p.m.

Wed

8 a.m. - 4:30 p.m.

Thur

8 a.m. - 4:30 p.m.

Fri

8 a.m. - 4:30 p.m.

Sat

Closed -

Sun

Closed -

2. Vascular Surgery Associates

7420 Switzer Road
Shawnee, KS 66203

Mon

8 a.m. - 4:30 p.m.

Tues

8 a.m. - 4:30 p.m.

Wed

8 a.m. - 4:30 p.m.

Thur

8 a.m. - 4:30 p.m.

Fri

8 a.m. - 4:30 p.m.

Sat

Closed -

Sun

Closed -

3. Lawrence 4th Street Health Plaza

Vascular Surgery Associates
1130 W. 4th St., Suite 2001
Lawrence, KS 66044

Mon

Closed -

Tues

Closed -

Weds

Contact clinic for availability -

Thur

Closed -

Friday

Closed -

Sat

Closed -

Sun

Closed -