Skip Navigation
The University of Kansas Health System is home to the region's only dedicated vascular medicine program. Our vascular doctors and vascular medicine specialists focus on the non-invasive diagnosis and treatment of all problems involving the circulatory system outside of the heart, including vascular disease.
Vascular disease is a common problem that occurs when the blood vessels become narrowed or clogged by fatty or cholesterol deposits called plaque. This can lead to heart attacks, strokes, aneurysms and kidney problems. Rare conditions, such as birth defects, clotting disorders and genetic problems, can also cause vascular disease.
About vascular medicine
Our vascular medicine team provides comprehensive care for people with vascular disease. They offer state-of-the-art treatments for conditions like:
Claudication
Renal artery disease
Thoracic aortic aneurysm
Vertebral artery disease
Our team includes experts from multiple specialties who work together to provide you with comprehensive care in one location. Your treatment team may include specialists from:
Cardiology
Cardiovascular surgery
Hematology
Interventional radiology
Neurology
Neurosurgery
Rheumatology
Vascular medicine
Vascular surgery
Vascular medicine services
As an academic medical center, The University of Kansas Health System provides unique vascular disease treatments that may not be available elsewhere in the Kansas City area. Our physicians are researchers and leaders in their field, pioneering the most current techniques to treat vascular disease. Many of these treatments are minimally invasive and result in a faster recovery.
Some of the treatments your doctor may use are:
Advanced endovascular stent grafts
Advanced surgical approaches
Medical management, such as diet changes, exercise and other lifestyle modifications to decrease your risk for complications from vascular disease
Minimally invasive options for opening blocked arteries, such as an angiogram, angioplasty, atherectomy or laser therapy
Vein treatments
Wound care
Our state-of-the-art facilities feature:
A dedicated accredited vascular ultrasound lab
Advanced MRI and CT angiography
Hybrid surgical suites
Wound care clinic
Vein center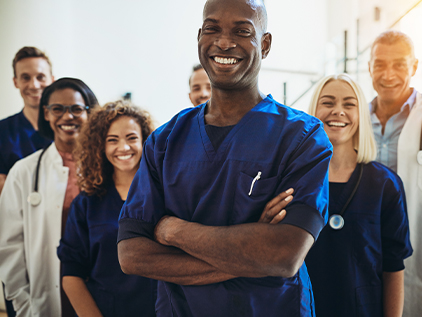 Find a doctor
Doctors at The University of Kansas Health System are care providers and researchers at the forefront of new medical discoveries. From primary care to complex conditions, we offer hundreds of specialists.
Find a doctor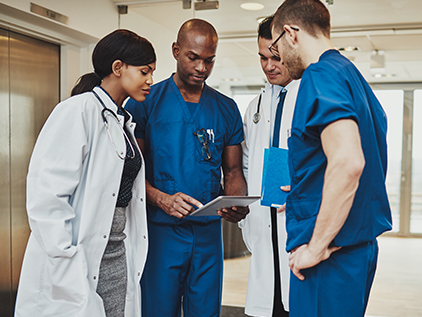 Leading research and clinical trials
As part of one of the nation's premier academic medical centers, our care providers are committed to research and scientific discovery through the University of Kansas Medical Center. We can often include our patients in potentially lifesaving clinical trials and treatment options not available anywhere else.
Our Research