Skip Navigation
Your hip and knee joints were designed to last a lifetime, but injuries, excess weight, arthritis and other diseases can cause these joints to ache, hurt and lose mobility and flexibility.
As a result, you may experience pain when climbing stairs, getting up from a chair or even while walking and doing other everyday activities. The pain can range from mildly irritating to incapacitating. It can be treated with medications, injections, physical therapy and, if necessary, total joint replacement.
Extended weekday hours for orthopedic injuries
Our physicians are available at the Indian Creek Campus Monday-Friday until 7 pm, by appointment, to care for your urgent orthopedic or sports injuries.
Learn more
Common procedures
Hip arthroscopy
Hip preservation and replacement
Knee reconstruction – ACL, MCL/LCL, PCL
Knee preservation and replacement
Cartilage replacement transplantation
Hamstring repairs
Joint aspiration and injection
Labral repair and reconstruction
Meniscus repair meniscectomy meniscus transplant
Nonsurgical treatment including physical therapy
OCD lesion repairs
Periacetabular osteotomy
Common conditions treated
Arthritis of the knee and hip
Baker's cysts (popliteal cyst)
Bone spurs
Bursitis
Cartilage damage
Chronic exertional compartment syndrome
Femoroacetabular impingement (FAI)
Hamstring tears
Hip pain and hip injuries
IT band syndrome
Joint pain and degenerative joint disease
Knee pain and injuries
Labral tears
Ligament tears – ACL, MCL/LCL, PCL
Meniscus tear
Patella dislocations
Patellar tendon tears and injuries
Stress fractures
Tendonitis, tendinosis and tendinopathy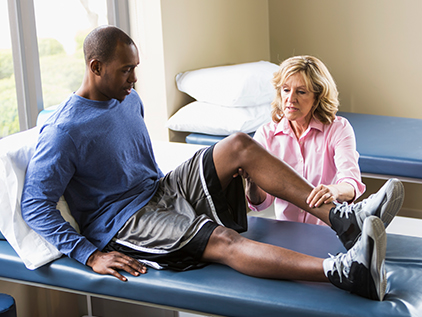 Psychological aspects of ACL recovery
Bryan Vopat, MD, an orthopedic surgeon and sports medicine physician at The University of Kansas Health System Sports Medicine and Performance Center, discusses how an ACL injury can affect an athlete psychologically – along with the importance of talking about it.
Learn more about ACL recovery
Our adult reconstruction specialists are orthopedists who completed fellowship training in reconstructive procedures with particular emphasis on replacement of hips and knees. These surgeons are part of a dedicated, multidisciplinary team that also includes anesthesiologists and nurses as well as physical and occupational therapists who work together to help you recover.
This team will work with you from your first preoperative assessment visit and throughout your recovery. In addition, you will have access to the full resources of the hospital – specialized imaging technologies, state-of-the-art physical facilities, comprehensive education and recovery support resources – to help you heal as quickly and completely as possible.
Patient and family guides to hip or knee replacement
Our experts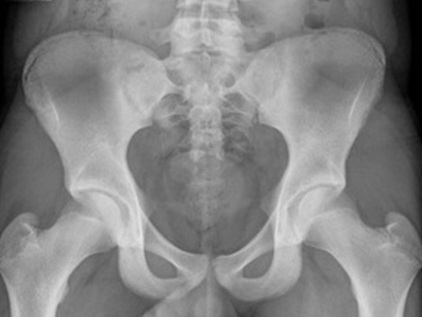 Stop ignoring your hip pain
If you have chronic hip pain, Dr. Scott Mullen with the Sports Medicine and Performance Center explains why it may be more serious than you realize. One source of chronic hip pain could be FemoroAcetabular Impingement (FAI), which is abnormal bony bumps that pinch the soft tissue around the hip. It impacts around 70% of athletes in some college sports. When pain medication and physical therapy don't help, a surgical procedure is a good option.
Learn more about hip surgical procedures