Skip Navigation
Strains and sprains to the musculoskeletal system (bones, joints and connective tissue) are not uncommon. But the damage caused by injury, overuse or disease can create pain and swelling and can limit your mobility or flexibility.
When that happens, you may need specialized care to get your body moving again as it should.
Extended weekday hours for orthopedic injuries
Our physicians are available at the Indian Creek Campus Monday-Friday until 7 pm, by appointment, to care for your urgent orthopedic or sports injuries.
Learn more
Our orthopedic specialists can help you get back on your feet. Many of our surgeons are not only board-certified, but also have received additional advanced fellowship training in their particular areas of focus. In addition, our team can draw on the vast resources of the entire hospital – specialized imaging studies, advanced anesthesia and the broad spectrum of consulting services – if needed in the diagnosis and treatment of your condition.
Orthopedic services
Bones, muscles, ligaments and tendons are all connected in a way that helps our body move – something most of us take for granted. The lack of movement or its restriction changes everything about how we function in our daily lives.
Sometimes our movements are restricted because of normal wear and tear on our bodies. We sit, stand, walk or run every day, and the excessive movements that accumulate over the years often cause us to require a tune-up. At times, an injury or disorder has damaged one of these vital functions, and we need therapy or surgery to heal properly.
Learn about our services: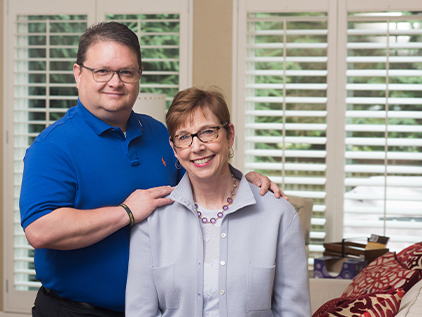 Tom Shaw: Managing pain after spine surgery
After a suffering a serious spine injury at age 16, Tom Shaw took prescription painkillers for more than 3 decades. Thanks to expert pain management care, today Tom lives opioid-free and is a changed man.
Read Tom's story
Our doctors
Our teams in orthopedics and sports medicine include some of the area's most respected doctors in the fields of orthopedic surgery, pediatric and adult care, and sports medicine. In addition to healing patients from all across the region, our doctors and surgeons take care of Kansas City's professional sports teams and its elementary school, high school and college athletes. The doctors are involved in research, community outreach and ongoing education.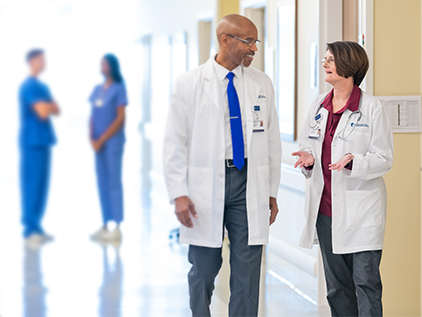 Why choose us
Expert and personalized care. Our doctors and surgeons have more experience with complex injuries and conditions than other orthopedics programs in the region.
The full continuum of care. Once you have been diagnosed by our doctors, you can expect to remain under their care and the care of other specialists throughout your entire treatment and rehabilitation.
Convenient locations for office visits. The orthopedics department is located on the campus of The University of Kansas Hospital in Kansas City, Kansas, and has offices at KU MedWest in Shawnee and the Indian Creek Campus location in Overland Park.

Fast access. Our goal is to see an athlete within the first 48 hours after an injury.
The full range of care – from the first visit to diagnosis, treatment, rehabilitation and follow-up care. We offer a team of specialists in addition to the physician who sees you on your first visit.
The highest level of care for all athletes. The same doctors who care for the Kansas City Royals and The Kansas City Chiefs will see your eight-year-old soccer player.
A team of highly trained doctors, surgeons and staff equipped to deal with the special needs and focus of athletes.
6 convenient locations. The Sports Medicine and Performance Center has locations in Overland Park, Truman Sports Complex, Kansas City, Kansas, Shawnee and Lawrence, Kansas.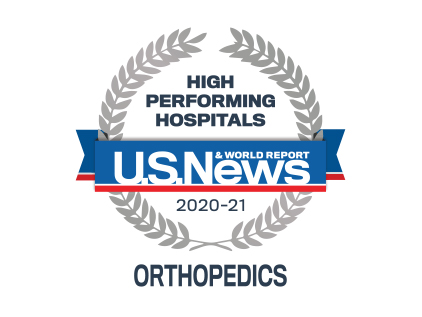 Recognized among the nation's best
U.S. News & World Report recognized our program as high performing in its 2020-21 Best Hospitals report. The honor places our care among the top 10% of orthopedics programs evaluated. We are proud to provide you and your loved ones with nationally recognized care.
Read about this honor