Skip Navigation
Pelvic Congestion Syndrome
Pelvic Congestion Syndrome
Pelvic congestion syndrome (PCS) is a medical condition that causes chronic pain in the pelvis due to a buildup of blood in pelvic veins that are stretched and twisted, similar to varicose veins in the legs. Women who suffer from PCS experience severe, dull, aching pain lasting more than 6 months.
The University of Kansas Health System offers advanced, minimally invasive interventional radiology treatment for PCS. We work with every person to determine your individual needs for treatment options that can help reduce the symptoms of PCS and improve your overall quality of life.
What is pelvic congestion syndrome?
Pelvic congestion syndrome is one of the leading causes of chronic pelvic pain, afflicting millions of women worldwide. The typical age of women diagnosed with PCS ranges from 20-45. Studies have shown that PCS accounts for 16-31% of chronic pelvic pain cases.
Although the painful symptoms of pelvic congestion syndrome are caused by blood building up in veins throughout the pelvic area, doctors aren't sure quite what causes this to happen. Hormones may play a role, as could the number of pregnancies you've had.
Pelvic congestion syndrome symptoms and risks
The primary symptom associated with pelvic congestion syndrome is a dull ache but may also present as a sharp or throbbing sensation. PCS symptoms are made worse by long periods of sitting or standing, menstruation or sexual intercourse. The pain may diminish when lying down. PCS is often accompanied by:
Abnormal vaginal bleeding
Aches in the legs
Lower back pain
Vaginal discharge
Other pelvic congestion syndrome symptoms may include:
Anxiety
Fatigue
Urinary frequency
It is unclear whether there is a genetic or ethnic predisposition to PCS. The risk of developing PCS is higher among women who have had multiple pregnancies. The majority of women affected by pelvic congestion syndrome symptoms are premenopausal. Research indicates that PCS might be caused by naturally existing estrogen, which is known to weaken vein walls.
Pelvic congestion syndrome diagnosis and screening
PCS is challenging to diagnose because the cause of chronic pelvic pain may not be apparent during a physical or gynecological exam. An interventional radiologist may be consulted for additional evaluation and treatment of PCS.
To rule out other pelvic venous conditions, imaging tests can be performed to make a specific diagnosis:
A CT scan produces images of the pelvic varicose veins
A pelvic ultrasound produces images of pelvic varicose veins and blood flow
For most outpatient visits, either a pelvic ultrasound or CT scan may only take 20-30 minutes to complete.
A venogram is the most accurate imaging technique to diagnose PCS because it shows real-time dynamic blood flow and a complete view of the pelvic venous anatomy.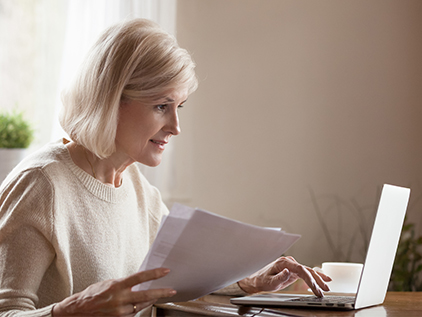 Get started as a new patient
Before your first appointment, sign up for MyChart. MyChart allows you to fill out new patient paperwork, get directions to your appointment and communicate with your care team.
Sign up now
Pelvic congestion syndrome treatment
Once a diagnosis has been confirmed, treatment options for pelvic congestion syndrome may be discussed with an interventional radiologist.

Still the best
Our hospital continues to rank as the best in Kansas City and in Kansas according to U.S. News & World Report.

Magnet-recognized
The University of Kansas Hospital has been designated a Magnet® facility by the American Nurses Credentialing Center since 2006.

Respect for all people
Named a leader in LGBTQ+ Healthcare Equality by the Human Rights Campaign.