Skip Navigation
The University of Kansas Health System is committed to providing comprehensive, patient-centered care. As part of this commitment, we offer everything from advanced academic medicine to midwifery care in Kansas City. From natural births to primary care services, our certified nurse midwives deliver down-to-earth care focused on your needs.
We are proud to be an international leader in women's health and patient safety. When you choose The University of Kansas Health System in Kansas City for midwifery services, you are choosing the safest place for women's healthcare.
A personalized experience
Midwifery is ideal for women who want a more natural approach to childbirth, as well as an intimate patient/provider experience. Our certified nurse midwives empower you to have the birth of your choice while supporting you physically and emotionally.
Because we are part of an academic medical center, our certified nurse midwives are supported by a team of board-certified obstetric physicians. This means you have immediate access to several qualified doctors in the event of an emergency.
Midwifery services
We offer comprehensive midwifery care for women in the Kansas City area, including:
Prenatal care/labor and delivery
Postpartum care
Women's health services
Primary care
For a complete list of midwifery services available, please visit our midwifery FAQ page.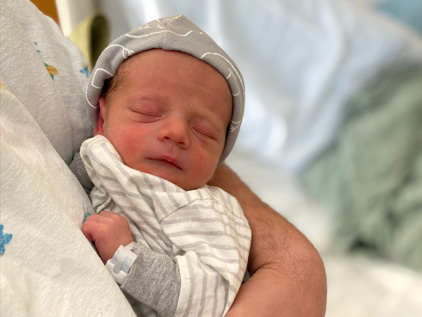 Desired birth experience
"Pregnancy is a huge thing to go through," said Kara Armato, who gave birth with the support of a certified midwife. "If you know what you want your birth experience to look like, and you want someone there to support you in every possible way, midwives will be your biggest advocates."
Collaborative care
Why choose us
Our hospital is an international leader in patient safety, and one of the safest places in North America to deliver your baby. Our cesarean delivery rate is 32.5% less than the national average, and we are proud to report nearly 0 birth injuries. Learn more about how we're making labor and delivery safer for mom and baby.

As a patient, you'll have access to a network of specialty providers at The University of Kansas Health System. This is an important connection that allows you to receive prompt medical attention from an expert should you need more specialized care.

Our nurse midwives have achieved the highest level of training and education. As certified nurse midwives (CNM), they have completed nursing school and worked in a hospital setting, as well as earned a degree in nurse midwifery and trained in pregnancy and childbirth. Our CNMs are certified by the American Midwifery Certification Board and recognized as part of the medical community.

The Women's Health Specialties clinic is an integrated practice, meaning we offer both midwifery and physician-led care. By offering both services under one roof, you and your midwife have direct access to a clinical provider who can consult and collaborate on your healthcare if needed.
Continuing your care
Our certified nurse midwives are trained to care for women before, during and after childbirth. Because they have been trained in both clinical nursing and midwifery, they are able to provide many of the same services you would expect from a primary care doctor, but with the patient-led approach you'd expect from a midwife.
Your certified nurse midwife can provide the following:
Postpartum care
Women's health
Well-woman exams
Contraception management
STD testing
Breast exams
Family planning
Fertility counseling
Counseling for abnormal pap smears
Primary care
Physicals
Immunizations
Prescriptions
Urinary tract infection testing and treatment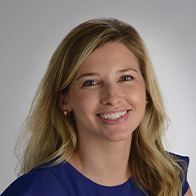 Catherine Cicchetto, APRN, MSN, CNM