Skip Navigation
At The University of Kansas Health System, we recognize the unique challenges that female athletes face. That's why we created our region's only female athlete program. We provide care for middle school through college-age female athletes and adult weekend warriors to make sure they reach their full athletic potential.
To request an appointment with our female athlete care team, call
913-942-5700
.
About the female athlete program
The number of female athletes in youth, high school and collegiate athletics has grown exponentially over the past 50 years. Girls have greater access to a wider selection of sports than ever before and are getting involved at younger ages with a rise in participation numbers every year. The benefits of athletics are many. Girls who play sports not only do better in school, but also are more likely to have high self-esteem, stronger relationships and improved physical health. And yet disparities still exist. Girls are less likely to participate in sports, and those who do participate drop out of sports at significantly higher rates than boys by the end of high school. Females also have differences in injury rates with an ACL tear risk 2-8 times that of males.
Some sports injuries should be treated differently for females. Our female athlete program considers anatomical, biomechanical, hormonal, nutritional, physiological and psychosocial factors that can uniquely affect female athletes.
Sports injuries or issues treated through our female athlete program include:
Any sports medicine injury or issue addressed through a female lens
Bone health evaluations
Disordered eating or eating disorders in athletes
Fatigue
Irregular or absent menses
Management of bone stress injuries
Nutritional concerns related to sports and injury
Performance concerns
Female athlete program services
We recognize how important it is to be a female athlete and how important unique and specialized care can be. An interdisciplinary group of services and providers is available as part of our female athlete program, including:
Sports medicine care to evaluate and treat sport-related injuries such as strains, sprains, fractures and concussions, as well as conditions that can affect a female athlete including REDs
Sports nutrition which includes sports dietitians who provide highly individualized interventions to meet the needs of female athletes and help them maximize their performance
Sport psychology providing guidance on issues including returning from a sports-related injury, performance anxiety, managing pressure and expectations, time management, concerns around body image or eating habits, or relationship problems with coaches or teammates
Physical therapy to enable injured athletes to return to play
Sports performance training classes providing strength and conditioning training in a female-only class focused on mind-body awareness, reducing injury and maximizing performance
Specialist referrals, if needed, to collaborate with specialties at The University of Kansas Health System including cardiology, endocrinology, gynecology, pediatrics and more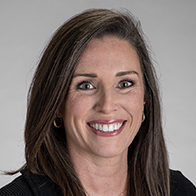 Lisa Vopat, MD
Sports Medicine
Dr. Vopat is a sports medicine physician and former soccer player who understands firsthand what it takes to be a female athlete and care for other female athletes eager to return to play. She believes in treating the whole athlete, considering not only the diagnosis but what can be done to prevent future injuries to get athletes to reach their full potential. In an additional role as medical director of sports performance, she has a passion for creating training programs that will give female athletes the tools to be strong, powerful and confident in their sport.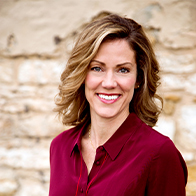 Joni Pro, APRN, FNP-C
Board-certified family nurse practitioner
Joni specializes in sports orthopedics with a focus on the female athlete. She has a DNP from the University of Kansas School of Nursing. As a former Division I cross country and track athlete and avid rec athlete herself, Joni has a passion for empowering females in sports. She has coached aspiring runners and is passionate about teaching athletes the importance of exercise and self-care. She is devoted to helping female athletes reach their goals.

Emily Sorem, MEd, LAT, ATC, CES
Clinical athletic trainer
Emily is a certified athletic trainer for the female athlete program. Emily joins the team with comprehensive knowledge in athletic injuries and their prevention. Previously, Emily worked as an athletic trainer with local middle and high school athletes, and collegiate athletes at the University of Kansas and Colorado State University, as well as with the Kansas City Chiefs Cheerleaders. Emily strives to make all individuals feel comfortable and cared for as soon as they step foot in the door.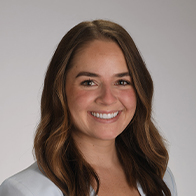 Sara Arnold, MS, RD, CSSD, LD
Sports performance dietitian
Sara has a master's degree in sports nutrition. She is a certified personal trainer and works with athletes of all ages and backgrounds. She specializes in relative energy deficiency in sport (REDs) and low energy availability, under-fueling, disordered eating and performance nutrition. As a former multisport athlete, Sara is familiar with the challenges athletes face, including challenges unique to female athletes, and is devoted to providing leading-edge care to enhance their physical and mental well-being.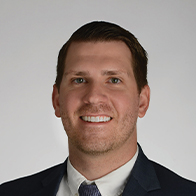 Brett Woods, PhD
Sport psychologist
Dr. Woods is a former collegiate football player who developed a passion for promoting and supporting the mental health and well-being of athletes. Athletes experience many challenges in and outside of sport, including developing healthy relationships with their bodies and food. Dr. Woods focuses on equipping athletes with skills and strategies to maintain a healthy mind and body.
Our female athlete program locations
1. Medical Pavilion

Sports Medicine and Performance Center
10730 Nall Ave., Suite 200
Overland Park, KS 66211

Mon

8 a.m. - 4:30 p.m.

Tues

8 a.m. - 4:30 p.m.

Wed

8 a.m. - 7 p.m.

Thur

8 a.m. - 4:30 p.m.

Fri

8 a.m. - 4:30 p.m.

Sat

Closed -

Sun

Closed -

HOL

Closed -

2. Sports Medicine and Performance Center

8302 W. 125th St.
Overland Park, KS 66213

Mon

8 a.m. - 5 p.m.

Tues

8 a.m. - 5 p.m.

Wed

8 a.m. - 5 p.m.

Thur

8 a.m. - 5 p.m.

Fri

8 a.m. - 5 p.m.

Sat

Closed -

Sun

Closed -
Why choose our female athlete program
Our female athlete program is the only one of its kind in the Kansas City area and surrounding region. Our integrated care team works together to provide holistic care for female athletes. We will harness your unique female advantage to fully realize your athletic best.
Related links