Skip Navigation
From youth to the pros, our sports medicine team provides comprehensive care for all athletic injuries, from minor sprains to concussions. Whether you play competitively or just for fun, our experts will get you back in the game as quickly and safely as possible.
About sports medicine
Our sports medicine specialists help athletes of all ages and skill levels by preventing and treating sports-related injuries. From professional sports players to recreational athletes, they provide comprehensive, quality care to help you get back into play. Exercise and treatment programs are designed to meet the needs of your specific condition so that you can return to your active lifestyle.
Healthcare for professional athletes
Our sports medicine and performance physicians and care providers are at the forefront of keeping professional athletes healthy. This means that serious and recreational athletes – including youth, high school, college and adult – receive the same high-quality care the professionals receive.
The University of Kansas Health System is the official healthcare provider of:
Partnerships with schools
It's essential to keep young athletes as healthy as possible. Our sports medicine experts team up with schools in the Kansas City region to treat their athletes. The Sports Medicine and Performance Center provides full-time certified athletic trainers to our partner schools. Student-athletes receive injury care and management with direct access to our physicians and other sports medicine experts.
The University of Kansas Health System is the sports medicine and athletic training provider for:
Blue Valley School District
De Soto School District
Lansing School District
Shawnee Mission School District
Why choose us for sports medicine
The Sports Medicine and Performance Center offers:
A team of highly trained doctors, surgeons and staff equipped to deal with the special needs and focus of athletes.
Fast access. Our goal is to see an athlete within the first 48 hours after an injury.
Programs designed and overseen by the health system's sports performance advisory board. Our team of sports medicine physicians, orthopedic surgeons, physical therapists, certified strength and conditioning specialists athletic trainers and fitness professionals helps athletes improve their performance in a safe, effective manner.
6 convenient locations. The Sports Medicine and Performance Center has locations in Overland Park, Truman Sports Complex, Kansas City, Kansas, Shawnee and Lawrence, Kansas.
The full range of care – from the first visit to diagnosis, treatment, rehabilitation and follow-up care. We offer a team of specialists, in addition to the physician who sees you on your first visit.
The highest level of care for all athletes. The same doctors who care for the Kansas City Royals and The Kansas City Chiefs will see your 8-year-old soccer player.
Same-day care available for orthopedic injuries
We offer walk-in care for acute orthopedic injuries such as fractures, dislocations, strains and sprains at our Indian Creek Campus in Overland Park. Walk-in hours are 8 a.m.-7 p.m. Monday-Friday and 8 a.m.-2 p.m. Saturdays.
Learn more
Sports medicine services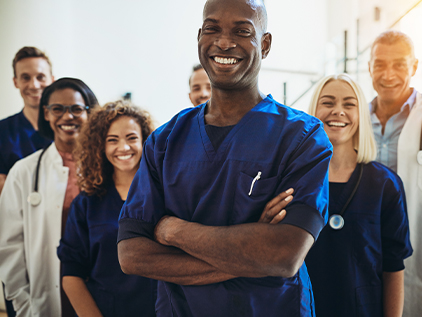 Find a doctor
Doctors at The University of Kansas Health System are care providers and researchers at the forefront of new medical discoveries. From primary care to complex conditions, we offer hundreds of specialists.
Find a doctor
Our sports medicine locations
1. Medical Pavilion

Sports Medicine and Performance Center
10730 Nall Ave., Suite 200
Overland Park, KS 66211

Mon

8 a.m. - 4:30 p.m.

Tues

8 a.m. - 4:30 p.m.

Wed

8 a.m. - 7 p.m.

Thur

8 a.m. - 4:30 p.m.

Fri

8 a.m. - 4:30 p.m.

Sat

Closed -

Sun

Closed -

HOL

Closed -

2. Sports Medicine and Performance Center

8302 W. 125th St.
Overland Park, KS 66213

Mon

8 a.m. - 5 p.m.

Tues

8 a.m. - 5 p.m.

Wed

8 a.m. - 5 p.m.

Thur

8 a.m. - 5 p.m.

Fri

8 a.m. - 5 p.m.

Sat

Closed -

Sun

Closed -

3. Medical Pavilion

Sports Medicine and Performance Center
2000 Olathe Blvd., Level 2
Kansas City, KS 66160

Mon

8 a.m. - 4:30 p.m.

Tues

8 a.m. - 4:30 p.m.

Wed

8 a.m. - 4:30 p.m.

Thur

8 a.m. - 4:30 p.m.

Fri

8 a.m. - 4:30 p.m.

Sat

Closed -

Sun

Closed -

4. KU MedWest

Sports Medicine and Performance Center
7405 Renner Road
Shawnee, KS 66217

Mon

8 a.m. - 4:30 p.m.

Tues

8 a.m. - 4:30 p.m.

Wed

8 a.m. - 4:30 p.m.

Thur

8 a.m. - 4:30 p.m.

Fri

8 a.m. - 4:30 p.m.

Sat

Closed -

Sun

Closed -

5. Truman Sports Complex

Sports Medicine and Performance Center
One Arrowhead Drive, Gate 5
Kansas City, MO 64129

Mon

8 a.m. - 5 p.m.

Tues

8 a.m. - 5 p.m.

Wed

8 a.m. - 5 p.m.

Thur

8 a.m. - 5 p.m.

Fri

8 a.m. - 5 p.m.

Sat

Closed -

Sun

Closed -

6. Sports Medicine and Performance Center

4910 Corporate Centre Drive
Suite 150
Lawrence, KS 66047

Mon

8 a.m. - 4:30 p.m.

Tues

8 a.m. - 4:30 p.m.

Wed

8 a.m. - 4:30 p.m.

Thur

8 a.m. - 4:30 p.m.

Fri

8 a.m. - 4:30 p.m.

Sat

Closed -

Sun

Closed -