Skip Navigation
Craniomaxillofacial Surgery
Craniomaxillofacial Surgery
The University of Kansas Health System offers comprehensive craniomaxillofacial surgery, which involves the correction of jaw and facial deformities. Approximately 2-4% of the general population has a condition that can benefit from these specialized treatments.
Our board-certified, fellowship-trained specialists provide evidence-based care.
Who can benefit from craniomaxillofacial surgery?
People born with cleft craniofacial abnormalities, including cleft lip and palate
People with head and neck tumors or trauma
People with chronic sleep apnea
People with severe TMJ and without other viable treatment options
People with dental facial tumors
Caregivers seeking consultation for pediatric abnormalities
Craniomaxillofacial surgery corrects underlying conditions.
Aaron Clark shares how surgery helped him get a good night's sleep.
Dr. Ravi Garg
Hey, how are you doing?

Aaron Clark
(Laughs) good, how are you?
Narrator
About an hour before he had a team of surgeons huddled over him on the operating table, 32-year-old Aaron Clark talked with us about his biggest hope after all this is over.
Aaron Clark
I'm looking forward to, uh, being able to breathe without using Afrin and just actually feeling rested for once in my life.
Narrator
He doesn't remember a time ever where he woke up feeling that way.
Aaron Clark
So I snore really bad. And I always knew that I did. I thought it was just sinus issues.
Narrator
It turns out Aaron was suffering from something far more serious, sleep apnea, a condition in which your breathing stops periodically throughout the night.
Dr. Ravi Garg
So the tongue collapses into the throat when he sleeps at night and obstructs his breathing.
Narrator
Plastic surgeon Dr. Ravi Garg explained the special surgery he's now performing.
Dr. Ravi Garg
So we're going to move both jaws forward. The upper jaw is going to come forward. And the lower jaw is going to come forward to meet it, to close the bite and open the airway.
Narrator
They're also cutting Aaron's chinbone and moving it forward. It's a surgery that will last serval hours, the recovery far longer. Aaron won't be able to eat solid food for several months, but he knows at the end of this journey it will be worth it.
Aaron Clark
That's where the benefits really set in because with sleep apnea you run the risk of, you know, higher chances of stroke and cardiac-related issues. I'm looking forward to actually having a full night's sleep.
Conditions craniomaxillofacial surgery may correct
Craniomaxillofacial surgery procedures correct conditions related to the head, face, skull and neck, including the following you may not have known about:
If you cannot tolerate your continuous positive airway pressure equipment, our doctors can treat your sleep apnea by advancing the upper and lower jaws to make more room for airflow in your throat.

If you have a problem with your jaw alignment, our experts can reposition your jaws to help you eat, speak and breathe better.

If you've noticed swelling in your jaw that's related to a tumor or your dentist found a tumor in your jaw bone, we can remove the tumor and reconstruct your jaw.

We treat children and adults with speech, jaw, nasal or breathing concerns related to a cleft or craniofacial difference.

If you can't breathe through your nose and nasal decongestants are not helping, or if you have previously broken your nose, we can correct the structure of your nose to help you breathe better.

If you cannot move part of your face due to previous trauma, a tumor or a condition you were born with, we can help restore movement to your face.

To repair a temporomandibular joint that is worn down or missing, we offer replacement options. Repairing this joint, which connects to the jaw, relieves pain and restores function.

If you are missing skin, muscle, nerves or bones around your face, we can replace these missing tissues using various surgical techniques. These include microsurgical reconstruction to help improve your facial and dental function.

We can repair broken facial bones to help them heal.

We can help remove skin cancers around your head and neck or reconstruct wounds after the cancer has been removed.
Craniomaxillofacial surgery services include
Diagnosis and treatment of cancer and other diseases affecting the mouth and maxillofacial area
Microvascular head and neck reconstruction
Jaw surgery, or orthognathic surgery, which corrects irregularities of the jaw bones
Chin surgery, or osseous genioplasty, to improve the appearance of the chin
Geniohyoid muscle advancement to treat sleep apnea
Surgically assisted rapid palatal expansion, which expands the maxillary arch
Total temporomandibular joint (TMJ) disease alloplastic reconstruction for severe TMJ disease, when no other treatment option is available
Obstructive sleep apnea surgery
Maxillomandibular advancement for the treatment of obstructive sleep apnea
Craniomaxillofacial trauma reconstruction
Midface advancement surgery including LeFort 3 and monobloc
Nasal airway surgery, or functional rhinoplasty
Mohs reconstruction and facial flaps
Skin cancer excision and reconstruction
Cleft lip and palate repair
Why choose us
We offer the region's largest team of surgeons. We perform more surgical procedures than any other plastic surgery team in Kansas.
We perform more plastic surgical procedures in the Kansas City metro and in Kansas than any other plastic surgery team.
Your multidisciplinary care team may include dentistry, otolaryngology (ENT), dermatology, pulmonology, rheumatology and allergy.
As the teaching hospital affiliated with the University of Kansas Medical Center, our team is involved in research and clinical trials, which advance care and treatments.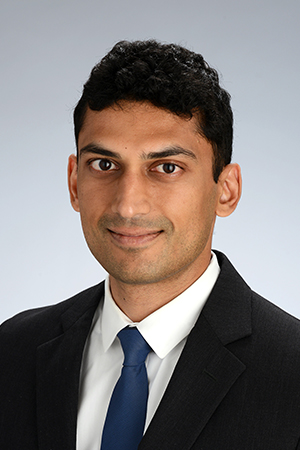 Ravi K Garg, MD
Board certification: Plastic Surgery
Fellowship: Craniofacial Surgery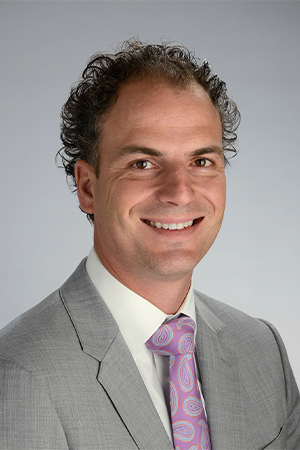 Michael A Lypka, MD
Plastic Surgery
Board certifications: Plastic Surgery, Oral and Maxillofacial Surgery
Fellowship: Craniofacial Surgery