Skip Navigation
Body Contouring
Body contouring is a type of plastic surgery that can help you reshape your body so that you feel more confident. Whether you struggle with excess skin after the success of losing weight, or you've noticed a lack of body tone due to aging, our specialists can help.
What is body contouring surgery?
Body contouring refers to various plastic surgery procedures that focus on the upper arm, mid-body and upper leg area. Typically, body contouring surgery is performed to address concerns over excess skin and tissue following major weight loss, including weight that's lost after bariatric surgery. However, body contouring can also be used to address lax skin and additional fat that often accompanies aging.
Usually, excess skin and tissue cannot be further reduced through diet or exercise. It can, however, be surgically removed through 1 or more body contouring procedures.
Who can have body contouring plastic surgery?
Ideal candidates for body contouring are healthy men and women who have reached a stable body weight but are bothered by loose skin or excess fat on areas such as the:
Abdomen
Arms
Back
Buttocks
Flanks
Thighs
If you have successfully lost weight and are now ready and motivated to continue on that journey with body contouring, you may also be a good candidate for body contouring surgery.
How does body contouring work?
Depending on the specific type of procedure performed, body contouring surgery can:
Remove excess skin
Remove stubborn fat deposits
Tighten remaining skin
Body contouring can also be combined with breast enhancement procedures like breast augmentation for even more dramatic results.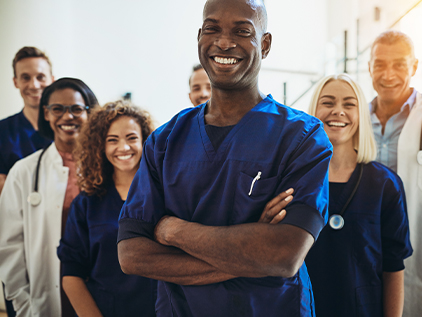 Find a doctor
Doctors at The University of Kansas Health System are care providers and researchers at the forefront of new medical discoveries. From primary care to complex conditions, we offer hundreds of specialists.
Find a doctor
Benefits and risks of body contouring surgery
If you're considering body contouring plastic surgery, it's important to maintain realistic expectations about the outcome and the risks involved. Possible side effects of some body contouring procedures may include infection, scarring or unmet expectations.
However, body contouring surgery is the only option to remove excess skin and tissue following a significant amount of weight loss. Many people view body contouring surgery as the final step in their weight loss journey.
Some of the benefits of body contouring surgery include:
Enhanced comfort during exercise
Improved self-confidence
More flattering body shape
Smoother, tighter body contours
What happens during body contouring surgery?
Your body contouring surgery will be customized to meet your unique goals. Our specialists perform a variety of body contouring procedures to remove stubborn fat deposits and skin.
Arm lift surgery


Arm lift surgery is designed to remove loose, hanging skin from the upper arms

Body lift surgery


Body lift surgery, or belt lipectomy, removes the belt of excess skin from the midsection

Liposuction


Liposuction can remove persistent, localized areas of fat from multiple areas
Mommy makeover


Mommy makeover to enhance the body as well as the breasts after childbirth

Thigh lift surgery


Thigh lift surgery, or thighplasty, can remove excess tissue from the inner or outer thighs

Tummy tuck surgery


Tummy tuck surgery can slim down the abdomen and repair stretched muscles

Still the best
Our hospital continues to rank as the best in Kansas City and in Kansas according to U.S. News & World Report.

Magnet-recognized
The University of Kansas Hospital has been designated a Magnet® facility by the American Nurses Credentialing Center since 2006.

Respect for all people
Named a leader in LGBTQ+ Healthcare Equality by the Human Rights Campaign.
Related links