Skip Navigation
Arm Lift
Excess skin on the upper arms can occur due to age, heredity or significant weight loss, including weight loss from bariatric surgery. An arm lift can correct sagging skin and restore slimmer contours to the upper arm area.
If you are bothered by excess upper arm skin, an arm lift can help. The University of Kansas Health System provides arm lift surgery as part of our plastic surgery services.
What is an arm lift?
An arm lift is a type of body contouring surgery for individuals who experience excess skin and tissue on their upper arms, resulting in an appearance that's often referred to as "bat wings." Arm lift surgery, also known as brachioplasty, can help:
Contour the upper arms
Correct loose and excess skin and tissue
Improve self-confidence and body proportion
Who can have arm lift surgery?
The best candidate for arm lift surgery is a healthy nonsmoker who is at a stable body weight and has adequate skin elasticity. You should also be willing to accept some scarring as a trade-off to achieve removal of the excess hanging skin.
Arm lift surgery is frequently performed as part of post-weight loss body contouring. If you've recently lost a great deal of weight, you may also be a candidate for other types of body contouring surgery as well, such as a thigh lift or tummy tuck.
How does an arm lift work?
During an arm lift, your surgeon will carefully remove sagging skin and excess fatty tissue from the area between the shoulder and the elbow. Incisions are typically made in a position that can be hidden by your natural posture as much as possible. For some people, if the skin will shrink on its own, liposuction alone may be performed. Upper arm liposuction is not a true arm lift, however, and does not include removing any skin.
Benefits and risks of an arm lift
As with all surgical procedures, there are risks involved with brachioplasty. Some possible complications that may arise with arm lift procedures may include changes in sensation and pigmentation, poor healing and scarring, bleeding and infection.
The benefits of an arm lift can be both physical and psychological. Physically, removing excess skin can mean greater comfort and a reduced chance of skin irritations and infections. Psychologically, improved body contours can also mean enhanced self-confidence in your appearance.
Your doctor will go over the benefits and risks of arm lift surgery in more detail with you before your procedure.
What happens during an arm lift?
An arm lift is performed on an outpatient basis and takes 1-2 hours to complete. Your surgery may take longer if combined with additional procedures. Brachioplasty can be done under a local or general anesthetic, depending on your doctor's recommendation.
You should expect recovery from your arm lift surgery to last 2-4 weeks. You will experience some swelling and bruising, which can last up to 2 weeks. Pain medication may be prescribed to manage discomfort, and tape and compression garments should be worn during this time to help manage swelling and fluid retention. You will probably be advised to keep your arms elevated and minimize movement during your initial recovery from the arm lift.
The results of your arm lift surgery will take time to become fully visible. Although you'll see improvement soon after surgery, your new look will be somewhat disguised by postoperative swelling at first. By about 6 weeks, you'll have a better idea of your arm lift results, which will continue to develop over the following weeks and months.

Still the best
Our hospital continues to rank as the best in Kansas City and in Kansas according to U.S. News & World Report.

Magnet-recognized
The University of Kansas Hospital has been designated a Magnet® facility by the American Nurses Credentialing Center since 2006.

Respect for all people
Named a leader in LGBTQ+ Healthcare Equality by the Human Rights Campaign.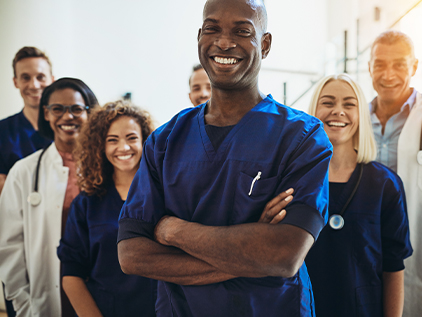 Find a doctor
Doctors at The University of Kansas Health System are care providers and researchers at the forefront of new medical discoveries. From primary care to complex conditions, we offer hundreds of specialists.
Find a doctor
Related links