Skip Navigation
Thigh Lift
When you want slimmer, more proportional thighs, a thigh lift from The University of Kansas Health System can help. Thigh lift surgery, also called thighplasty, removes excess fat and tightens sagging skin to give you thinner-looking thighs. A thigh lift can be helpful following major weight loss, or for people who simply want to improve the appearance of their thighs.
Specialists at The University of Kansas Health System are board-certified professionals offering a variety of plastic surgery procedures. With their expertise and skill, you can trust you'll get the results you want.
What is a thigh lift?
Significant weight loss, including weight loss after bariatric surgery, can leave behind sagging skin and fatty tissue that can't be improved through diet and exercise. A thigh lift contours the thighs by removing excess skin and tissue, reducing overall circumference. The surgery can be performed on the inner thighs, outer thighs or both.
It's common to include thigh lift surgery as 1 of multiple body contouring procedures performed after massive weight loss. A thigh lift can also be included as part of a lower body lift, also known as a belt lipectomy.
Who can have a thigh lift?
If you have extra fat and sagging skin on your thighs, you could be a good candidate for a thigh lift. Thighplasty may be right for you if you are:
Healthy
A nonsmoker
At a stable body weight
Highly motivated to improve your body and thigh shape
How does a thigh lift work?
During a thigh lift, your surgeon will carefully remove the sagging skin and excess fatty tissue that contribute to a droopy thigh appearance. The incisions are placed in the natural folds of the skin to be as inconspicuous as possible after healing. The results from your thigh lift should be long-lasting as long as you maintain a healthy lifestyle and stable weight.
Benefits and risks of a thigh lift
Thighplasty is a rather extensive procedure with risks involved. Possible complications with a thigh lift can include infection, widened scars, sensory nerve damage and deep vein thrombosis (DVT). However, a thigh lift also offers a solution to loose, hanging skin after weight loss that can only be resolved through surgery.
The majority of people who get thigh lift surgery feel that the benefits they receive are worth the surgical risks. As with any plastic surgery, the risks are significantly lowered by working only with a skilled, board-certified plastic surgeon.
What happens during a thigh lift?
The thigh lift procedure takes 2-3 hours to perform and is done on an outpatient basis. Depending on the amount of excess skin and tissue on your thighs, a general or local anesthetic may be administered to perform the thigh lift of the inner thighs. Prior to beginning, your surgeon will make markings to plan the intended incisions.
In most cases, the incisions are made on your inner leg crease to minimize visibility. If your thighs haven't shrunk enough with weight loss, liposuction may also be performed on the area to aid in contouring. (Sometimes if the skin quality is adequate, liposuction alone may be effective to improve thigh contours.) After the excess tissue has been removed, the skin will be redraped.
After your thigh lift, you should expect up to 6 weeks for recovery. Tape and compression garments will likely be worn 3-4 weeks. Light exercise may be incorporated into your routine after 2 weeks. Your plastic surgeon may advise that you walk 1 day after surgery.

Still the best
Our hospital continues to rank as the best in Kansas City and in Kansas according to U.S. News & World Report.

Magnet-recognized
The University of Kansas Hospital has been designated a Magnet® facility by the American Nurses Credentialing Center since 2006.

Respect for all people
Named a leader in LGBTQ+ Healthcare Equality by the Human Rights Campaign.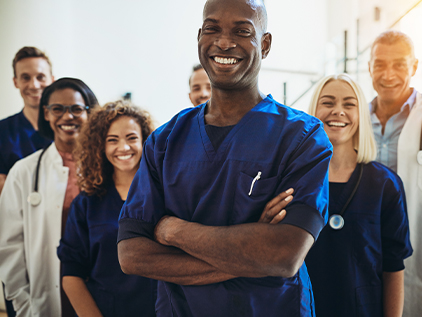 Find a doctor
Doctors at The University of Kansas Health System are care providers and researchers at the forefront of new medical discoveries. From primary care to complex conditions, we offer hundreds of specialists.
Find a doctor
Related links