Skip Navigation
Male Breast Reduction Surgery
Male Breast Reduction Surgery
If you are a man who struggles with gynecomastia (male breast tissue) and the self-consciousness that can arise as a result, The University of Kansas Health System can help. Male breast reduction surgery is a type of plastic surgery that removes fatty deposits, glandular tissue and excess skin to restore clean, masculine lines to your chest profile.
What is male breast reduction surgery?
Male breast reduction surgery is a procedure that is used to correct gynecomastia, a condition that causes male breasts. Gynecomastia occurs when a man has too much breast tissue, resulting in a feminine chest appearance. Male breast reduction surgery can:
Reduce excess breast tissue on men
Correct gynecomastia
Improve self-confidence
Who can have male breast reduction surgery?
To be considered an ideal candidate for male breast reduction, you should be at a healthy, stable body weight and be a nonsmoker. Prior to surgery, you may require a medical evaluation to determine if the issue could be corrected through lifestyle changes. This evaluation may include an MRI or mammogram.
How does male breast reduction work?
Gynecomastia and weight gain can both cause the appearance of male breasts. However, true gynecomastia involves the development of glandular breast tissue as well, not just extra fat. Although gynecomastia is a common concern that's often caused by hormonal issues, many men suffering from gynecomastia feel uncomfortable about their chest appearance. Excess breast tissue that contains a combination of fat and glandular tissue can also result in tender or sensitive areas on the chest.
Male breast reduction surgery uses a combination of liposuction and surgical excision to correct the appearance of male breasts. Some men may also choose to get male breast reduction surgery as one of several body contouring procedures performed after major weight loss.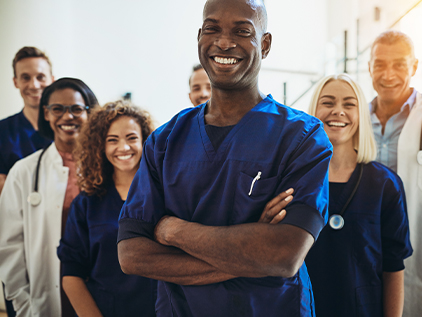 Find a doctor
Doctors at The University of Kansas Health System are care providers and researchers at the forefront of new medical discoveries. From primary care to complex conditions, we offer hundreds of specialists.
Find a doctor
Benefits and risks of male breast reduction
Possible complications of male breast reduction can include noticeable scars, permanent pigment changes, infection, skin injury and mismatched nipples. The primary benefit of male breast reduction surgery is that it offers the only long-term solution to treating gynecomastia. Your surgeon will discuss the benefits and risks of your procedure in more detail during your consultation and answer any questions you may have.
What happens during male breast reduction surgery?
Male breast reduction surgery usually takes at least an hour to perform, but may take longer depending on the amount of tissue that needs to be removed. The glandular tissue may be excised with a scalpel alone, while fat and glandular tissue can require liposuction and excision. Your surgeon will make an incision around the nipple areola or in the underarm and dislodge and suction the fat out. If a lot of fat is removed, skin may also be removed to maintain good contours.
Following the procedure, you should be able to return to work after about a week. Your chest will be wrapped in gauze, and the stitches may be removed after 1-2 weeks. Pain can be managed with medication, but you should expect some discomfort, swelling and bruising. You should also expect to wait up to 3 months to see the final result as swelling gradually subsides.
The results of your procedure should be long-lasting as long as you maintain a healthy lifestyle, including regular exercise and a balanced diet. Future weight gain can compromise your results.

Still the best
Our hospital continues to rank as the best in Kansas City and in Kansas according to U.S. News & World Report.

Magnet-recognized
The University of Kansas Hospital has been designated a Magnet® facility by the American Nurses Credentialing Center since 2006.

Respect for all people
Named a leader in LGBTQ+ Healthcare Equality by the Human Rights Campaign.
Related links