December 30, 2019
Craniomaxillofacial surgery procedures are used to correct conditions related to the head, face, skull and neck. The University of Kansas Health System offers craniomaxillofacial surgery procedures to treat many conditions, including the following 10 you may not have known about:
Why choose us
We offer the region's largest team of surgeons who specialize in craniomaxillofacial surgery.
We provide our surgical procedures at the No. 1 hospital in Kansas according to U.S. News & World Report.
Your multidisciplinary care team includes
Plastic surgeons


Performing a full scope of cosmetic and reconstructive facial and jaw procedures

Pulmonologists


Diagnosing and treating disorders affecting lungs and breathing

Rheumatologists


Diagnosing and managing autoimmune, inflammatory and noninflammatory disorders of the joints and muscles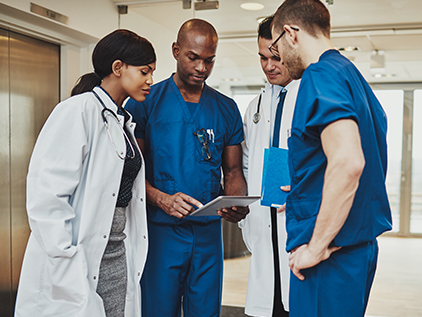 Leading research and clinical trials
We collaborate closely with the University of Kansas Medical Center to realize the power of academic medicine. Here at the health system, we deliver advanced patient care. The researchers at the medical center conduct industry-leading clinical trials and explore leading-edge innovation.
Our Research