Skip Navigation
Second Opinion Services
When you're facing a medical diagnosis, a second opinion can give you the reassurance you need by confirming that your original diagnosis was correct. It may also reveal new information about your condition, or present alternate treatment approaches.
A second opinion doesn't mean that you don't trust your doctor. At The University of Kansas Health System, we provide second opinion services for anyone who wants to better understand the treatment options available to them. In many cases, our doctors and specialists can work directly with your primary care physician to ensure that you receive coordinated care that offers the best possible outcome.
Scheduling a second opinion appointment
You or your doctor can schedule a second opinion. When you call to schedule a second opinion appointment, you'll need to be prepared to provide your diagnosis and indicate why you want a second opinion. You will also need to provide:
Contact information (name, address and phone number)
Date of birth
Physician's name
Medical insurance and ID number
After making the request, a nurse will contact you within 24 business hours to schedule your second opinion appointment. Our nurse will answer your questions and schedule your appointment with a specialist appropriate for your condition. The nurse will also tell you which medical records to bring and ask detailed questions regarding your:
Diagnosis
Previous diagnostic testing
Previous treatment
We always strive to meet your needs. Please tell us if you've been advised to have surgery so we can schedule your appointment for the earliest date possible.
At your second opinion appointment
Our physician will review your records and provide a thorough physical exam. After the exam, the physician will discuss your options, make recommendations for your care and answer any questions you may have about your condition and diagnosis.
Expert second opinion consultations
Because The University of Kansas Health System is an academic medical center, specialists are often located across the hall instead of across town. Our physician may consult with experts from different specialties throughout the health system. You may not personally meet some of these physicians, but you will still benefit from their expertise in reviewing your case.
Prompt communication
We will communicate promptly with your referring physician to ensure that everyone involved in your care works together to offer you the best possible outcome.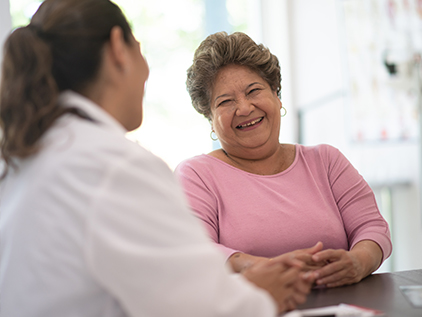 Are you facing a cancer diagnosis?
We offer second opinion services at The University of Kansas Cancer Center – 1 of fewer than 60 National Cancer Institute-designated comprehensive cancer centers nationwide.
Learn more
Getting a second opinion can give you confidence in your diagnosis and treatment plan. Call 913-588-1227 for a second opinion.
Related links