Skip Navigation
Advance Care Planning
Through advance directives, you can make legally valid decisions about your medical treatment if you are not able to communicate them yourself. To help patients make these choices, Kansas law provides for advance directives. Federal law also addresses this issue from the perspective of providing information. The Patient Self-Determination Act is a federal law that requires hospitals to provide written information to adult inpatients about their rights under state law to make decisions concerning their medical care.
We are pleased to provide this information to you, not only in accordance with federal and state laws, but also in partnership with you, as a member of your healthcare team.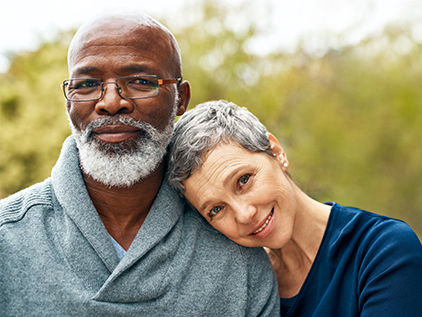 Five things to consider when making advance directives
Choose your surrogate decision maker(s).
Decide what is important in your life.
Determine your surrogate decision maker's flexibility.
Let others know your medical wishes – especially pertaining to end-of-life decisions.
Discuss advance directive questions with your doctor.
Surrogate decision makers
It is wise to consider whom you would like to speak for you if you are unconscious or otherwise unable to speak for yourself. This person(s) is called a surrogate decision maker(s). It is important you:
Let your physician, other hospital staff and your family and friends know whom you have selected as your surrogate decision maker(s).
Discuss your healthcare wishes with your surrogate decision maker(s) so they may communicate your wishes if you are unable to speak for yourself.
Durable power of attorney
There are two types of advance directives. You might prefer to legally choose someone to speak for you by completing a durable power of attorney for healthcare decisions.
Your durable power of attorney for healthcare decisions has the power to:
Make decisions, give consent, refuse consent or withdraw consent for the treatment of any physical or mental condition, organ donation or autopsy
Make all necessary arrangements for hospitalization and medical or other care
Request and receive all information and records, and sign releases for records
Healthcare directions
At The University of Kansas Health System, the healthcare directions document allows you to express in writing your specific wishes about accepting or refusing stated treatments or ending life-prolonging treatment. Your physician, hospital staff and your family would refer to this document if you were unable to communicate your wishes.
The decision to create a healthcare directions form is very personal and requires careful thought. It is best to prepare your form when you are not facing a crisis.
Using your advance directive
You need to provide a copy of your durable power of attorney for healthcare decisions and/or your healthcare directions every time you are admitted to a hospital. For this reason, it is a good idea to have several copies. Always keep the original in a place where you can easily find it. A copy will be placed in your hospital medical record.
Take copies of these completed forms with you whenever you go to the hospital.
Remember, your durable power of attorney for healthcare decisions or healthcare directions will only go into effect when you are no longer able to communicate or make your own decisions. You do not have to make an advance directive. You will receive the same quality care regardless of your choice.
Related links