Skip Navigation
Text Message with Your Provider's Office
Text Message with Your Provider's Office
You can easily text the people in your life whenever you have a question for them or want to update them on some news. But now you can text your doctor's office too. The University of Kansas Health System offers this additional way to contact patient service representatives at our healthcare provider offices. Here's what you need to know.
Current patients can self-schedule care through MyChart. Don't have a MyChart account? Sign up now to create one.
Options for communicating by text messaging
Respond to the automated messages you receive about your appointments.
Note, you may see the general phone number 913-588-0000 on your caller ID screen. When returning a call or text, please contact your provider's office directly.
Shortly after you schedule an appointment, we'll make sure you have the details, including the provider's name, day, time and location of the visit.

One week before your appointment, we will remind you of it. Respond right away by texting Y to confirm your visit or N to cancel. If you do not confirm your appointment, we will remind you again 2 days before your appointment. This is your last opportunity to cancel. If you do not reply at all, you'll receive another reminder 1 day prior to your appointment. If we are unable to deliver your text message, you'll receive an automated phone call. If you confirm your appointment at the 7-day or 2-day reminder, you will receive a courtesy reminder with appointment details 1 day before your appointment.

If you want to cancel less than 24 hours before your appointment, call your provider's office to see if another type of appointment, such as telehealth, will be possible.

If you remember something important at 2 a.m., text us and we'll get back to you during regular business hours. Remember, you can send a message any time, day or night, via MyChart, our patient portal.

Text COVID for the latest safety policies and visiting information.

We will update you if we experience certain events that may affect your visit. We always strive to remain open so you and others have access to the care you need.

When you are referred to another care provider at our health system, we will let you know when the referral has processed and is ready for you to schedule. Some care areas may require additional information from you before processing can be completed. We are working to expand this functionality.

If you need to schedule a follow-up appointment with a provider, you can text a request to the scheduling team. They will work with you and your provider to ensure you are scheduled on a day, time and location best serving your needs.

Various specialties offer a wait list option to offer you an appointment on an earlier date than the one you already have scheduled. If you would like an earlier appointment, text the provider's staff to be added to the wait list. If other patients cancel or the provider's schedule changes, your provider's staff will text you. If the proposed new date and time won't work out for you, simply disregard our text. If you like the new appointment date and time, click the link in the text to accept the earlier appointment. You can remove your name from the wait list and stop receiving updates by texting your care team or adjusting your preferences under Visit Details in MyChart.

Get details about the location of your appointment, parking information and how to find the provider's office in the facility. Your texts may include messages like these: Where is (the name of your provider's office or service location)? Which garage should I park in? Wayfinding details can also be found in MyChart.
FAQ about text messaging
The following are frequently asked questions about text messaging with your provider office staff and with our health system.
Many provider offices offer appointment reminder messages. If we text you, you can text us right back. These offices are in the Kansas City area and in Great Bend, Kansas. If you text a number that is not enabled for text messaging, you'll receive an automated message to let you know text messaging to that number is not monitored.

No. For questions regarding your statement, payments or estimates, call our customer service team directly at 913-588-7821.

Yes, it is safe. All health system automated and manual messages will include this introduction: The University of Kansas Health System. Messages will be sent via your provider's office number and the abbreviated short code. For private health information or HIPAA-regulated discussions, we will ask you to confirm details like your date of birth using a secure, direct link. Continued correspondence on this topic will use this same secure connection.

If a member of your family needs to text their provider's staff, we will reply to ask which person the text is from. We will list off the people who use the same phone number. You can then reply with the name or numeral assigned to that person, or text "N" to convey the text is regarding none of the names listed.

Standard text messaging and carrier rates apply. The health system will not charge you for texting with our offices.

No. You can send your providers and nurses secure messages via MyChart or call your care team directly to ensure you receive the appropriate guidance. If you have an emergency, call 911 or go to the nearest emergency room. No clinical guidance or expertise can be evaluated via text message.

No. Our text messaging system is unable to store or process these attachments at this time. Instead, use MyChart to send these documents to your care team. Or you can bring the documents to your next in-person visit. Visit MyChart or learn more at 913-588-4040.

No. Per HIPAA and federal regulation, your personal information is kept confidential for patient care.

Text-enabled features are offered to established patients only. If you are an established patient, call your care team directly to ensure your profile accurately contains your cell phone number. To schedule a new patient appointment, call 913-588-1227.

Automated invitations to schedule your COVID-19 vaccination may be due to your name's appearance on multiple subscribed lists, such as your county health department. Organizations who partner with area counties may use a specific subscription list to send automated text messages. Similarly, a third-party database manages COVID-19 vaccinations for the state of Kansas. Our health system may not have access to the information about your vaccination taking place elsewhere. Please disregard messages that are not of interest to you. Do not opt out if you wish to receive other important messages.

No problem. Text STOP to automated text messages, adjust your preferences in MyChart or notify your care team. We will continue to contact you via voice telephone and MyChart.

Call your care team directly for support.

Many calls from the health system appear on your caller ID as 913-588-0000. When returning a call or text, please contact your provider's office directly. Our patient service representatives will specify that number for you when leaving voicemails.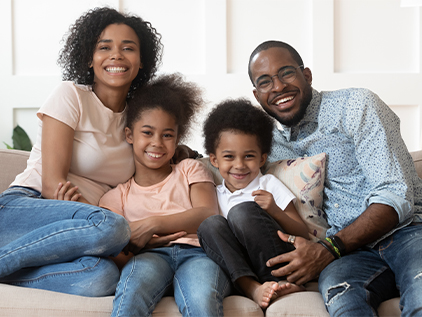 Related links