Skip Navigation
Patient Rights
We believe most patients want to understand and actively participate in their healthcare. We respect and value your role in making decisions about your health, and we are committed to protecting your rights as a patient.
What you can expect from us
The University of Kansas Health System is committed to respecting and protecting the rights of our patients. Honoring these rights is an important part of caring for you.
As an adult patient of the health system, you have access to these rights and are asked to uphold these responsibilities.
If you are unable to exercise the rights listed here, your legal guardian, next of kin or legally authorized surrogate has the right to exercise these rights on your behalf. In certain circumstances, laws or regulations may authorize limitations upon your ability, or that of a surrogate, to exercise any of the rights listed here.
Notice of nondiscrimination
The University of Kansas Health System complies with applicable Federal civil rights laws and does not discriminate on the basis of ethnicity, religion, culture, language, physical or mental disability, socioeconomic status, sexual orientation and gender identity or expression.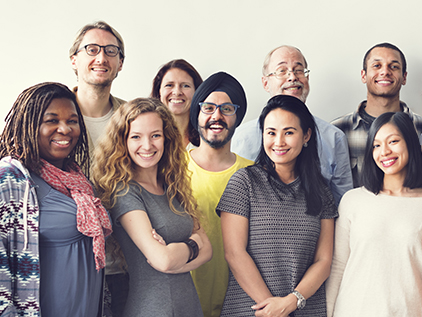 Related links