Skip Navigation
Hospital Visitor Guidelines
Hospital Visitor Guidelines
Our hospital visitor guidelines are designed with your health and safety in mind. We recognize the important role visitors play in helping you through your healthcare experience. Your visitors are your choice. You have the right to select the visitors you wish to support and spend time with you. They may include family, friends, a spouse, a domestic partner and others.
Our guidelines may vary based on a patient's condition and need for rest. They may also differ depending on which health system location you visit and the setting in which the patient receives care. If you have questions, your loved one's care team can provide you with specific information.
Guidelines for visiting the health system
Family and friends are important to a patient's recovery. Below you'll find our current visitor policy. For additional updates related to COVID-19, see our health and safety protocols.
Masks are recommended for all visitors. In some areas, masks are required.
Guidelines for visitors may vary based on care area or the patient's condition and need for rest. Ask your loved one's care team if you have questions.
To protect our patients and staff, we ask that visitors who are ill not come to the hospital.
Doors at Bell Hospital Tower and Cambridge Tower A are locked each evening at 8 p.m. At that time, we ask visitors to leave so patients can rest. After 8 p.m., visitors may enter Bell Hospital Tower through the security entrance, located at the first door north of the main entrance. You can walk through the hospital to reach Cambridge Tower A.
Our nursing shift change is 7-7:30 a.m. and 7-7:30 p.m. We ask that family and friends not call for routine patient updates during this time so our nurses can focus on safety and continuity of care. We recognize your need for information and will gladly provide updates at other times.
For the safety and comfort of our patients, staff and guests, we enforce a zero tolerance policy for violence. Any violent or aggressive behavior may result in prosecution. We appreciate your support and cooperation in helping us create a safe, healing environment.
If your healthcare needs will be met at one of the following locations, you will need to follow the individual facility's most current policies. Reference your appointment reminders or check the facility's policies online:
Visitor policies by care setting
Our visitor policies vary by care setting, based on differences such as the complexity of care that patients require and space available for guests. Important highlights include:
For most emergency department patients in Kansas City, 1-2 visitors are permitted in the waiting area and in the patient's room.

Any person who runs a temperature or reports any cold- or flu-like symptoms should not accompany a patient into our facilities.

For most patients, we recommend limiting visitors to no more than 2 or 3, ensuring we have sufficient space to deliver quality care. Exceptions include:

Additional support persons for patients nearing the end of life.
0 visitors for patients receiving cancer treatments/infusions (1 visitor allowed for cancer exam appointments) Visitors of COVID+ patients should adhere to infection prevention principles consistent with national standards of practice.
Visitors are advised to follow current safety guidelines: Wear a gown, surgical mask, eye protection and gloves while visiting; wash hands with soap and water or use hand sanitizer when entering and exiting the room.

Any visitor who has a fever or other cold- or flu-like symptoms should not accompany a patient into our facilities.

Most patients with in-person appointments at Kansas City area locations may bring up to several guests as needed. Parents or guardians may bring children to their appointments or bring siblings to their children's appointment.

Any visitor who has a fever or other cold- or flu-like symptoms should not accompany a patient into our facilities.

Patients and visitors in surgical and procedural areas must follow hospital precautions for preventing infections, including masking.
Up to 2 visitors may accompany patients in waiting areas.
Visitors may remain in the waiting area during the patient's procedure. If you step away – to visit our cafes, for example – please let us know and ensure we can reach you with any updates.
For the safety, security and privacy of patients, visitors and staff, there may be times when visitors cannot be allowed in preprocedure and recovery areas. The ability to visit may change moment to moment, depending on the needs of patients and other conditions in the area.
Staff in the waiting area will notify guests if visitation in preprocedure or recovery areas is possible. If not, staff will provide updates. If so, staff will escort 1 visitor to the preprocedure area after the patient is prepped or 1 visitor to the recovery area after the patient wakes up.
To maintain a sterile environment and avoid risks, such as to radiation exposure, visitors are not allowed in operating or procedure rooms.
Patients under age 18 may have 2 parents/legal guardians with them until going to the procedure room. After the procedure, staff will bring 1 or 2 parents/legal guardians to the recovery area dependent upon available space.
Visitors younger than 18 should remain in waiting areas. Children younger than 12 must always be supervised by a responsible adult.

1 visitor allowed during a patient's cancer exam or treatment at our Westwood cancer center location. 1 visitor allowed during a patient's cancer exam but none during treatment – where space is limited – at our community cancer center locations. Check with staff about any concerns, as they may be able to consider select exceptions.
Additional support persons allowed for patients nearing the end of life.
Adult inpatients in semiprivate rooms may have 2 visitors, but visits should be coordinated so only 2 total visitors are in a room at a time due to space limitations.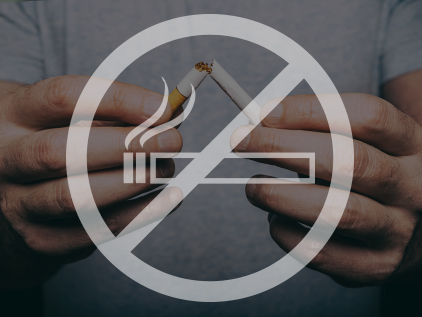 Tobacco use on campus
State law prohibits smoking in any of our facilities, and tobacco use of any kind is not permitted inside our buildings, parking garages or on sidewalks surrounding our facilities. On our Kansas City campus, the only place tobacco use is allowed is behind the P3 parking garage. The area is marked with signs.
For questions about our hospital visitor guidelines, call 913-588-5000.
Related links