Skip Navigation
Advancing Academic Medicine in Kansas City
The history of The University of Kansas Health System is a tale of triumph. From humble beginnings, we have evolved into a destination academic health system sought out by patients and top-notch medical professionals from around the country. Our reputation as the region's premier academic medical center was hard-earned through a collective vision and commitment to unmatched patient care.
Hospital Origins
With his donation of land in 1905, Simeon Bell, MD, set the stage for academic medicine in Kansas City and the region. His gift led to the establishment of a hospital founded in 1906 as part of the University of Kansas School of Medicine.
The hospital marked an important milestone in 1998 when it became an independent hospital authority, receiving no state funding and no longer part of the School of Medicine. The hospital's official name became The University of Kansas Hospital.
This shall be a place where the people of Kansas and areas surrounding may enjoy the best medical care available anywhere. – Simeon Bishop Bell, MD
Hospital milestones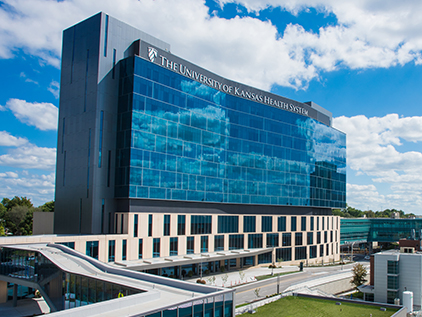 A legacy of excellence
Our reputation as the region's premier academic health system was hard-earned, making each achievement that much more meaningful. Today, we are consistently ranked among the nation's top hospitals and academic medical centers in the country.
Our accomplishments
Related links