Skip Navigation
The University of Kansas Health System offers one of the nation's only dedicated multidisciplinary care programs to treat and advance care for Sjogren's disease, a relatively common autoimmune rheumatological disorder. As part of an academic medical center, we're also part of the most up-to-date ongoing research and offer the latest treatments available through access to clinical trials.
What is Sjogren's disease?
Sjogren's disease is characterized by a wide variety of symptoms including the presence of dry eyes and mouth, musculoskeletal pain and fatigue. This disease can occasionally be life-threatening and requires aggressive therapy in order to prevent damage to vital organs in the body.
During evaluation for Sjogren's disease, particularly during initial screenings, patients are classified according to the level of severity of symptoms, signs, abnormal labs and the potential future risk of developing serious complications such as interstitial lung disease and lymphoma.
Sjogren's disease symptoms and risks
Sjogren's disease typically affects people between the ages of 45 and 55 and is more common in women. Symptoms may include:
Dry eyes
Dry mouth
Fatigue
Joint pain with or without swelling
Nerve inflammation
Swelling of the glands, kidneys or lungs
A wide variety of autoimmune disorders can coexist with Sjogren's, including systemic lupus erythematosus (SLE) and scleroderma. The disease can coexist with other organ-specific disorders such as Hashimoto thyroiditis, primary biliary cholangitis and celiac disease.
Because of the nature of this disorder and the relatively new clinical focus to understand and treat the condition, it's important to choose a dedicated multidisciplinary program within an academic medical setting like ours.
Sjogren's disease diagnosis and screening
Diagnosis for Sjogren's disease begins with laboratory tests. Most patients suspected to have Sjogren's require a minor salivary gland biopsy, which is a simple procedure performed by an otolaryngologist. Some patients may require additional testing such as imaging or nerve conduction studies.
Sjogren's disease treatment
Treatment for Sjogren's disease depends on symptoms present at the time of diagnosis. Some patients only require monitoring while others may need aggressive treatments to halt the progression of the disease and potentially prevent or mitigate life-threatening complications.
Due to the fact that Sjogren's can lead to life-threatening complications involving the lungs, kidneys and other vital body organs, aggressive therapeutic options such as cyclophosphamide, rituximab and other biological therapies may be needed. Traditional disease-modifying antirheumatic drugs (DMARDs) such as methotrexate, azathioprine and mycophenolate mofetil can be helpful in managing a wide variety of symptoms. Variable doses of corticosteroids (such as prednisone) may also be needed in the short to medium term.
Why choose us for Sjogren's disease
The University of Kansas Health System is proud to have 1 of only a handful of specialized programs in the U.S. dedicated to care and research for Sjogren's disease. We are proud to be one of the dedicated destinations that strives to provide the best care possible for patients and offers the option of being part of clinical trials, aiming to develop effective therapies for Sjogren's disease and other complex diseases and hard-to-treat cases.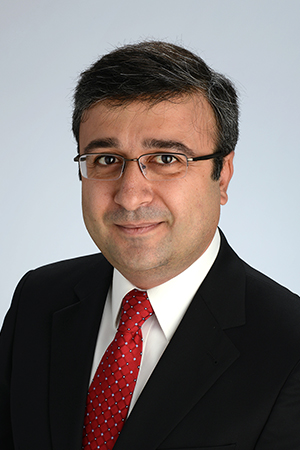 Your Sjogren's disease care team