Skip Navigation
The aorta is the largest artery in the body. It is the main vessel that carries blood from the heart to the rest of the body. This makes the aorta one of the most essential arteries, which is why our aortic care team at The University of Kansas Health System is dedicated to providing the most comprehensive, patient-centered care in Kansas City and its surrounding areas.
At the health system, you'll receive unique, customized aortic care that starts with evaluation, prevention and treatment, and continues through treatment, surgery, postsurgical care and beyond.
About aortic care
Aortic care at the health system encompasses multiple specialties including vascular medicine, heart surgery and vascular surgery. Our cardiac and vascular surgeons and our interventional cardiologists and radiologists also provide treatments for conditions like aortic and thoracic aortic aneurysms, aortic dissection and aortic ectasia. Specific aneurysms treated include but are not limited to:
Aortic root aneurysms
Aortic arch aneurysms, including those of the ascending and descending aorta
Abdominal aneurysms
Iliac aneurysms
Thoracoabdominal aortic aneurysm
Our team includes experts from multiple specialties who work within 1 central location. To screen and diagnose patients for possible issues relating to the aorta, the team may conduct procedures such as MRIs, CT scans, echocardiograms, angiograms (rarely) or genetic tests such as blood tests.
At the health system, we offer a wide range of treatment options, many of which are minimally invasive and result in faster recovery. Some of the treatments your doctor may offer include ongoing medical management and surveillance, open intervention, surgery and more.
Aortic care services
As an academic medical center, The University of Kansas Health System provides unique aortic care that may not be available elsewhere in the Kansas City area. Our physicians are researchers and leaders in their field, pioneering the most current techniques to provide comprehensive aortic care.
Services provided include: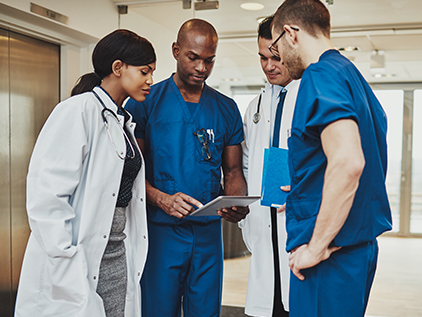 Leading research and clinical trials
As part of one of the nation's premier academic medical centers, our care providers are committed to research and scientific discovery through the University of Kansas Medical Center. We can often include our patients in potentially lifesaving clinical trials and treatment options not available anywhere else.
Our Research
Our aortic care specialists
Our health system is the only place in Kansas City and its surrounding areas to offer a multispecialty combination of cardiac and vascular surgeons and interventional cardiologists and radiologists. These specialists regularly meet for case conferences where they develop multidisciplinary plans in order to provide complex aortic care. This allows our team to provide customized care for each patient's unique situation.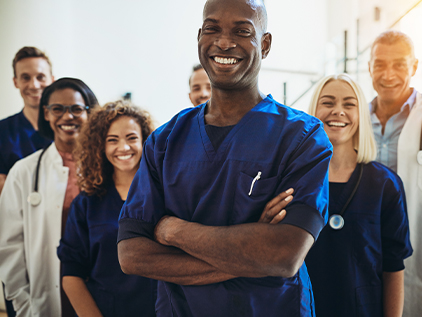 Find a doctor
Doctors at The University of Kansas Health System are care providers and researchers at the forefront of new medical discoveries. From primary care to complex conditions, we offer hundreds of specialists.
Find a doctor