Skip Navigation
Hand and Upper Extremity Orthopedic Surgery
Hand and Upper Extremity Orthopedic Surgery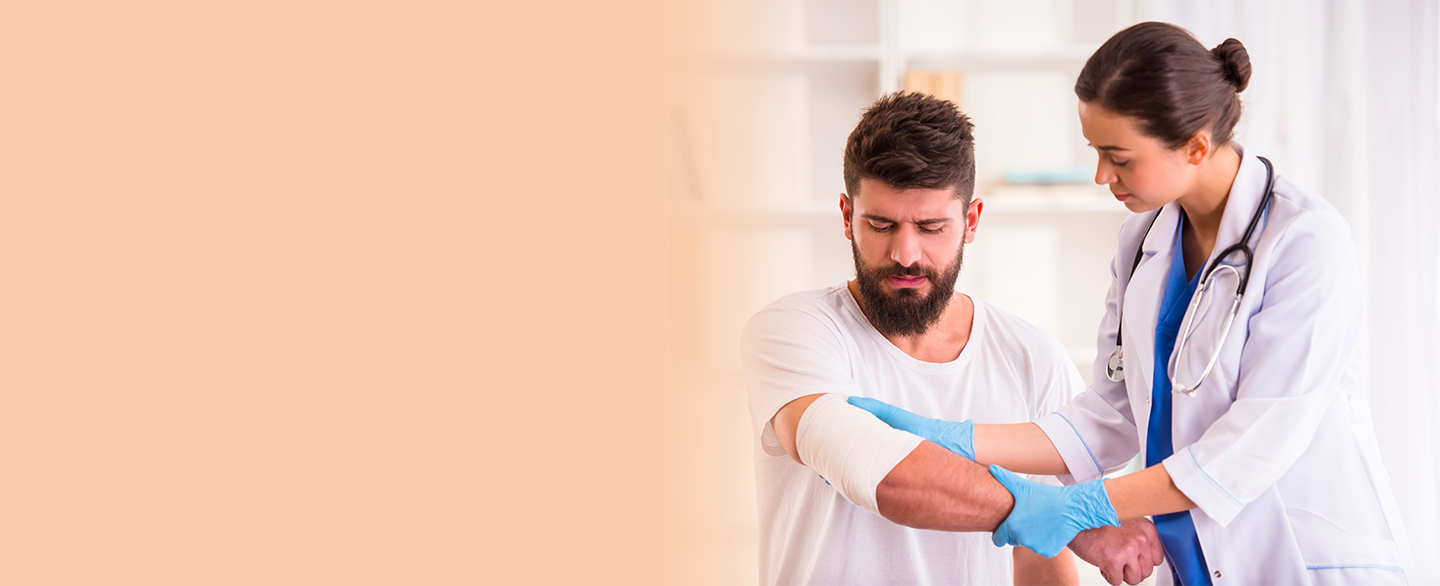 If you're experiencing pain in your hand, wrist, elbow or shoulder, even everyday tasks like brushing your teeth can be difficult.
Our team of specialists includes board-certified orthopedists who have also received advanced fellowship training and are dedicated to the care of the broad range of conditions that may cause pain in your hands or upper extremities.
We treat:
Injuries to the hand, wrist, forearm, elbow and shoulder
Fractures and tendon injuries to the hand and upper extremity
Sports-related injuries, including those to pitchers and other throwing athletes
Chronic or degenerative conditions, such as arthritis, bursitis or tendonitis
Carpal tunnel syndrome
Trigger finger
Common wear and tear conditions brought on by aging or overuse
We offer the most advanced surgical techniques, including highly complex reconstructive procedures, such as joint replacements in the elbow and shoulder and microsurgical nerve reconstructions. We also provide nonsurgical treatments.
Our expert and experienced hand therapists greatly improve recovery of both nonsurgical and postsurgical patients. Our hand therapists hold advanced certifications and have many years of experience treating a variety of common and complex hand conditions.
Common procedures
Arthroscopy – wrist, elbow, shoulder
Carpal tunnel release
Elbow reconstruction
Free tissue transfer
Hand surgery and upper extremity surgery
Joint aspiration and injection
Nerve decompression
Nerve repair
Replantation
Rotator cuff repair
Shoulder reconstruction
Common conditions
Arm pain and injuries
Arthritis of the hand, wrist and shoulder
Carpal tunnel syndrome
Dupuytren's contracture
Elbow pain and injuries
Forearm pain and injuries
Fractures – finger, wrist, elbow
Hand pain and injuries
Joint pain
Raynaud's syndrome
Rotator cuff tears
Sports-related injuries
Tendinopathy
Tendon injuries
Tendonitis
Tennis elbow
Trigger finger
Ulnar collateral ligament tears
Work-related injuries
Wrist pain and injuries
Our specialists
What you need to know about carpal tunnel syndrome
About Carpal Tunnel Syndrome
Carpal Tunnel Syndrome is the most common compressive neuropathy in the upper extremity. Carpal Tunnel Syndrome is compression of the median nerve, one of the major nerves that's running through the hand and it's right here at the wrist. The nerve becomes compressed and it happens in about one in 25 people.