Skip Navigation
Heart Care Innovations
A commitment to discovery and innovation is part of our responsibility as an academic medical center. That's why The University of Kansas Health System is constantly exploring new options to advance heart care. Our physicians are at the forefront of leading-edge research that includes the most modern, advanced solutions for those living with heart disease. Our heart care research helps improve the lives of people in the Kansas City community and around the world.
The University of Kansas Health System is often the first to offer innovative new treatments for heart disease in Kansas City.
Advancing the future of academic medicine
The University of Kansas Health System cares for those with the most serious illnesses and conditions. In fact, many of our patients who have been referred to us are considered too high-risk by other cardiac programs. Our ability to provide care for the most complex conditions is what sets us apart as the region's premier academic medical center.
Our hospital excels in 4 areas of leadership:
Advanced technology: By adopting leading-edge technology, we provide more advanced options and more hope to more people. Our hospital was the first MitraClip® implanting center in the region. This permanent implant is the first of its kind for patients with severe mitral regurgitation who can't have surgery.
Innovative technique: Our physicians are often the first in the region to use the newest surgical, nonsurgical and minimally invasive techniques for heart care. Our focus on less invasive procedures allows patients to enjoy smaller incisions, fewer transfusions and lower complication rates.
Clinical research: Clinical trials are instrumental to advancing medicine and improving heart health. Through our research, we can continue to develop new treatments and techniques that improve heart care.
Education: Our cardiologists and cardiovascular surgeons are well-respected as innovators in their field. Through their educational engagements and activities, they advance clinical knowledge to save and improve more lives.
Exploring innovations
From minimally invasive procedures that reduce recovery time to wireless technology and artificial heart valves, learn about the new heart treatments available in Kansas City from The University of Kansas Health System.
Leaders in clinical research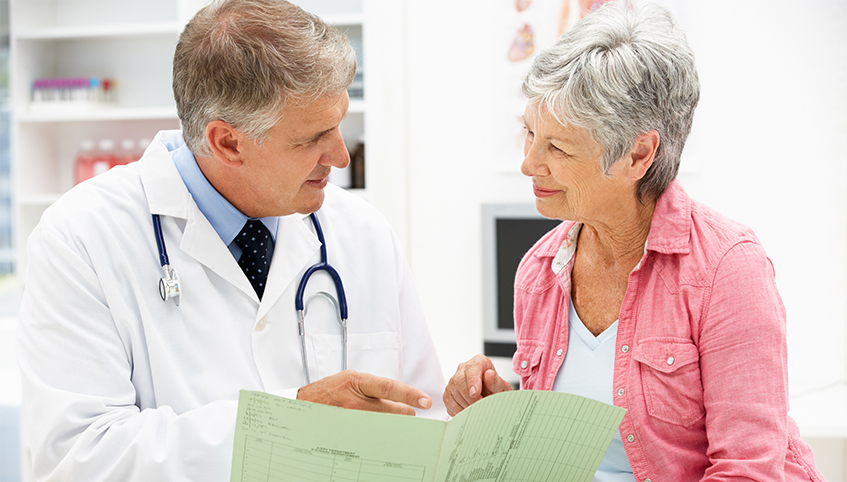 Our heart doctors participate in a number of heart care studies that cover a wide range of conditions. Learn more about our clinical trials and how you can get involved.
Related links