Skip Navigation
There's a reason why more heart disease patients who come to us for heart care survive. At The University of Kansas Health System, we provide complete heart care from prevention through recovery. Our nationally recognized heart care experts offer today's most innovative treatments, often before they are available anywhere else.
About our heart care
The University of Kansas Health System provides advanced heart care for people living with heart disease. From the latest minimally invasive treatments to complex heart surgery, our cardiology specialists excel in all areas of heart care. Here, you can rest assured knowing you have access to the most modern, innovative services available from an expert team committed to your health and recovery.
Our heart care specialists and staff provide courteous, continuous care from the moment you walk through our doors – from your first appointment to your follow-up visits.
Who we are
The University of Kansas Health System is an academic medical center. That means our hospital is at the forefront of breakthrough research that leads to the treatments of tomorrow. We care for the most critically ill patients – including those who have been turned away by other hospitals – and yet our outcomes are consistently better than the national average. Our ability to save more lives and emphasis on patient-centered care has made us a destination hospital for people seeking advanced heart care in Kansas City and throughout the region.
Focused on you
Heart disease is a chronic illness that must be managed for a lifetime, and The University of Kansas Health System is here for you. Our commitment to caring for you from diagnosis through recovery is reflected by our comprehensive heart care services. From risk reduction to integrative medicine to cardiac rehabilitation, our hospital provides everything you need to succeed. It's a long road, but we have comprehensive programs in place to support you every step of the way.
Known for innovation
Because we are part of an academic medical center, we provide the most advanced, innovative care for heart disease in Kansas City – often before it's available elsewhere. Our heart care services include all of today's most current treatments and technologies.
Many of the latest heart disease treatments are available through heart care clinical trials. Clinical trials are an excellent option for people who may not benefit from standard treatment.

Nationally recognized
Our heart failure and transplant program has earned national recognition through Get With The Guidelines®.

Still the best
Our hospital continues to rank as the best in Kansas City and in Kansas according to U.S. News & World Report.

First in the nation
We were first to receive the Comprehensive Cardiac Center certification from The Joint Commission.
Heart care services
Lifesaving Care
Young and healthy, Zach Engelken wrote off his symptoms of heart failure as a bad cold. But cardiologists at The University of Kansas Health System diagnosed Zach with acute heart failure, and his only hope was a new heart.
Read Zach's story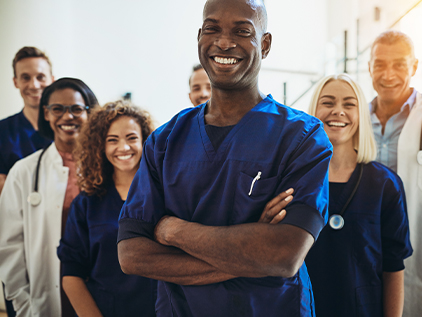 Find a doctor
Doctors at The University of Kansas Health System are care providers and researchers at the forefront of new medical discoveries. From primary care to complex conditions, we offer hundreds of specialists.
Find a doctor
Current patients can self-schedule care through MyChart. Don't have a MyChart account? Sign up now to create one.