Skip Navigation
What's cold is new again.
Using cold to relieve pain is a practice that's been around since Hippocrates first noted its healing properties in ancient Greece. But now, an innovative, convenient treatment harnesses the power of focused cold to deliver immediate, long-term relief for patients with chronic or severe joint pain – without side effects. We are the only healthcare provider between Denver and Chicago to provide it.
The treatment, called iovera®, works by applying targeted cold to a peripheral nerve. A precise cold zone then forms under the skin – cold enough to immediately stop the nerve from sending pain signals while avoiding damage to the surrounding tissue. Pain relief from this process typically lasts between three to five months.
"This can be a much better alternative to some other treatments and procedures," says Neil Segal, MD, rehabilitative medicine expert. "Injections can cause hormonal changes and weight gain. Other oral and topical medications may have side effects or interact with other medications. iovera doesn't."
Performed in the physician's office, the procedure is convenient and quick, generally taking about 30 minutes from start to finish. A local anesthetic is applied, followed by the procedure. Patients are even able to drive themselves home after treatment.
iovera also benefits patients prior to knee replacement surgery. "An injection before surgery gives a patient an opportunity to build up their strength without pain, which speeds their recovery," says Dr. Segal. "It also diminishes their pain after surgery, so they can rehabilitate more quickly with less need for pain medicines."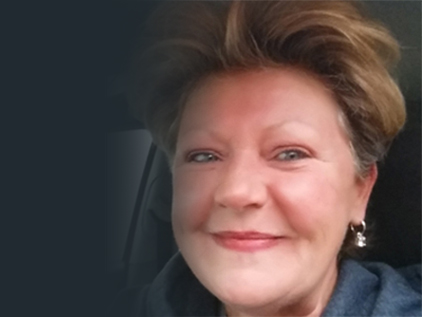 No need for knee surgery
Katherine Focht, 61, tried everything from physical therapy to steroid injections to manage the grinding pain in her knee. But relief was intermittent and eventually the therapies didn't work at all. She had held off knee surgery as long as she could.
Read Katherine's story