Skip Navigation
Back pain can occur due to any number of causes, including injury, tumor, birth defect or lifestyle strain. Regardless of the source, back pain can make it difficult to perform a broad range of everyday tasks.
We provide leading treatment for conditions of the back and spine. Our spine experts, including neurosurgeons, orthopedic surgeons and pain management specialists, diagnose and treat all levels of spinal disease and injury. As one of the top health systems for neurological and orthopedic care, we offer patients throughout the Kansas City region the best treatment and care options available.
Diagnosis and treatment
We increasingly use image-guided surgery, a care standard that offers surgeons the opportunity to visualize surgical procedures with technology to more effectively address and correct spinal conditions. It results in greater decision support for surgeons and reduced risk and improved results. It is safer, faster and more accurate.
Minimally invasive surgical options have also become more prevalent because they result in less blood loss, shorter surgeries and a faster recovery.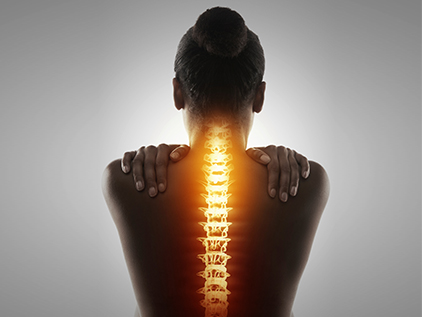 What can be done to help you
The good news is treatment can begin immediately to relieve your pain. Whether you need short-term relief or long-term care, our specialists will determine the right course of action for you – often avoiding surgical treatment. Surgical and nonsurgical options include:
Pain management, including epidural steroid injections
Radiofrequency ablation or spinal cord stimulation
Physical therapy
Minimally invasive spine surgery
Neck surgery, including anterior cervical discectomy, fusion and laminoplasty
Back surgery, including discectomies, laminectomies and fusions
Bracing, vertebroplasty or kyphoplasty for spinal fractures
Why choose us
We are ranked as the top hospital in Kansas City and Kansas, a distinction from U.S. News & World Report no other area hospital has ever held. Our neurology and neurosurgery program has ranked among the nation's best for 8 consecutive years, and our orthopedic services consistently ranks as a high-performing program. These accomplishments demonstrate our commitment to quality, which is crucial in your selection of a partner for back pain treatment.
Our back pain team includes fellowship-trained spine specialists who are board-certified in orthopedic surgery and neurosurgery, as well as an interdisciplinary team of physicians, nurses and therapists who are experts in pain management.
In addition, you'll have access to multiple specialists at the Marc A. Asher, MD, Comprehensive Spine Center.
As an academic medical center, we offer the most comprehensive spine care for adult and pediatric patients, using the latest research to treat a range of complex conditions, including:
Arthritis in the neck and back
Spinal trauma, sprains and strains
Work-related or sports-related spine injuries
Spinal conditions such as kyphosis and scoliosis
Sciatica herniated disc
Degenerative disc disease
Spinal stenosis
Spinal tumors
Spinal infection
Our leading spine surgeons have participated in trials to explore new treatment options for conditions including:
Lumbar spine instability
Recurrent disc herniation
Type II odontoid fracture
New acute spinal cord injuries
Symptomatic spondylosis
Degenerative disc disease
Herniated nucleus pulposous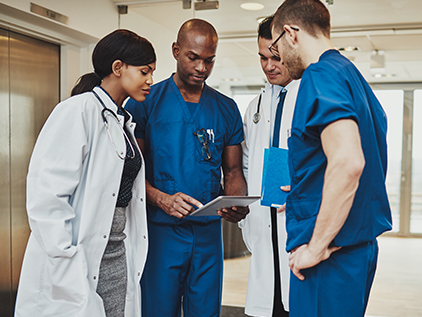 Leading research and clinical trials
We collaborate closely with the University of Kansas Medical Center to realize the power of academic medicine. Here at the health system, we deliver advanced patient care. The staff at the medical center conducts industry-leading research and clinical trials.
Our Research
Our experts
Learn more about our leaders in back pain treatment and research.

Specialty care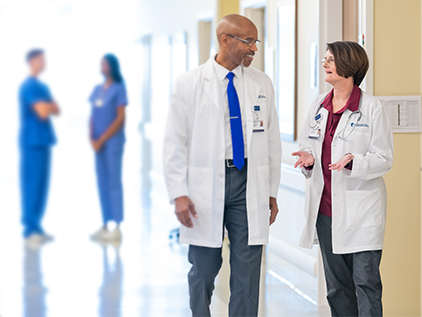 Locations
1. The University of Kansas Hospital

Marc A. Asher, MD, Comprehensive Spine Center
4000 Cambridge St., Suite BHG280
Kansas City, KS 66160

OFFICE HOURS

Mon

8:00 a.m. - 4:30 p.m.

Tues

8:00 a.m. - 4:30 p.m.

Wed

8:00 a.m. - 4:30 p.m.

Thur

8:00 a.m. - 4:30 p.m.

Fri

8:00 a.m. - 4:30 p.m.

Sat

Closed -

Sun

Closed -

2. Medical Office Building

Marc A. Asher, MD, Comprehensive Spine Center
10730 Nall Ave., Suite 200
Overland Park, KS 66211