Skip Navigation
A vasectomy is a common procedure for birth control in men. About 6% of men who have had a vasectomy later wish to have children. Extraction of sperm is a possible option, but so is vasectomy reversal.
It is a common myth that vasectomies cannot be reversed. In fact, the vasectomy reversal procedure is successful for many. The experts at The University of Kansas Health System offer deep experience in vasectomy reversal combined with high success rates.
What is vasectomy reversal surgery?
During a vasectomy, your surgeon severs the tube (vas deferens) that's responsible for delivering sperm to the semen. After a vasectomy, no more sperm should be present in the semen. This prevents pregnancy. A vasectomy reversal reconnects the vas deferens, which allows for the semen to once again contain sperm and makes pregnancy possible.
Who can have a vasectomy reversal?
The decision to reverse a vasectomy is a personal choice. When you meet with your doctor, you will receive a full evaluation, including a physical examination. Your doctor may discuss your wish to have children and the desired timeline. The length of time since your vasectomy is also an important factor.
Your doctor will also discuss vasectomy reversal cost with you, as the procedure is not often covered by insurance.
How does vasectomy reversal work?
Vasectomy reversal can be performed in 1 of 2 ways. The best choice for each person is determined at the beginning of the surgery itself. It is important for you to choose a provider skilled in both techniques and able to make the best decision for the best outcome.
Methods of vasectomy reversal include: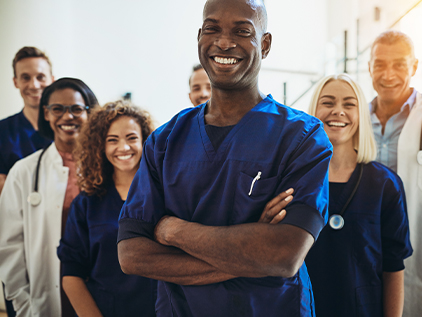 Find a doctor
Doctors at The University of Kansas Health System are care providers and researchers at the forefront of new medical discoveries. From primary care to complex conditions, we offer hundreds of specialists.
Find a doctor
Benefits and risks of vasectomy reversal
There are few long-term risks associated with reversing a vasectomy. The primary concern is failure of sperm to be present in the semen, or failure to achieve a pregnancy. There is a small chance of fluid buildup around the testicle as well as a minor chance of chronic pain.
What happens during vasectomy reversal surgery?
Vasectomy reversal is an outpatient surgery. A vasectomy reversal is more complicated than an initial vasectomy and is best performed using a microscope under general anesthesia in the operating room. The reversal can take 3-4 hours depending on the complexity of the reconnection.
It is recommended that you take a week off from work if possible, with no heavy lifting or ejaculation for 3 weeks. Ibuprofen and ice packs are recommended for a few days following the procedure.
A semen analysis is performed about 4 weeks following and then periodically until conception has occurred. Vasectomy reversal success rates range from 30-75%.
Why choose us for vasectomy reversal
More people choose vasectomy reversals at our health system than any other hospital in Kansas or the Kansas City region.
Our experts offer a range of treatment options to address male infertility. In addition to being able to receive either vasectomy reversal surgery pending the best fit, you may choose from nonsurgical sperm aspiration/retrieval techniques or cryopreservation. Based on your unique condition and goals, we help you choose the treatment likely to give you the best result.
Our surgeons are some of the few trained to use microscopes during your vasectomy reversal procedure. This allows your surgeon to visually assess and choose the best technique to complete your procedure.
We provide upfront, competitive pricing. Our pricing includes either reversal procedure as well as general anesthesiology.
We offer interdisciplinary, collaborative care to deliver a comprehensive approach. We partner with other specialists who may be involved in your care, such as reproductive medicine specialists, oncologists, spinal injury specialists or genetic counselors.
As part of an academic medical center, we offer innovative treatments often not widely available.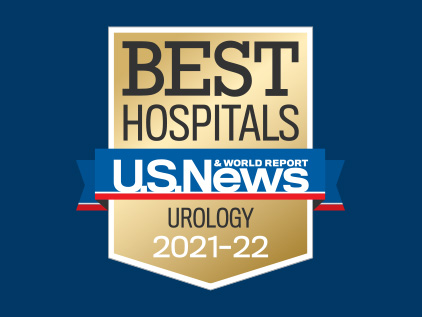 Ranked among the nation's best
Our program ranked No. 27 among the nation's best in U.S. News & World Report's Best Hospitals 2021-22. Rankings are based on measurable achievements in quality, safety, nursing excellence and more. We are proud to provide you and your loved ones with nationally recognized urology care.
Read about this honor