Skip Navigation
Coronavirus (COVID-19) Information and Updates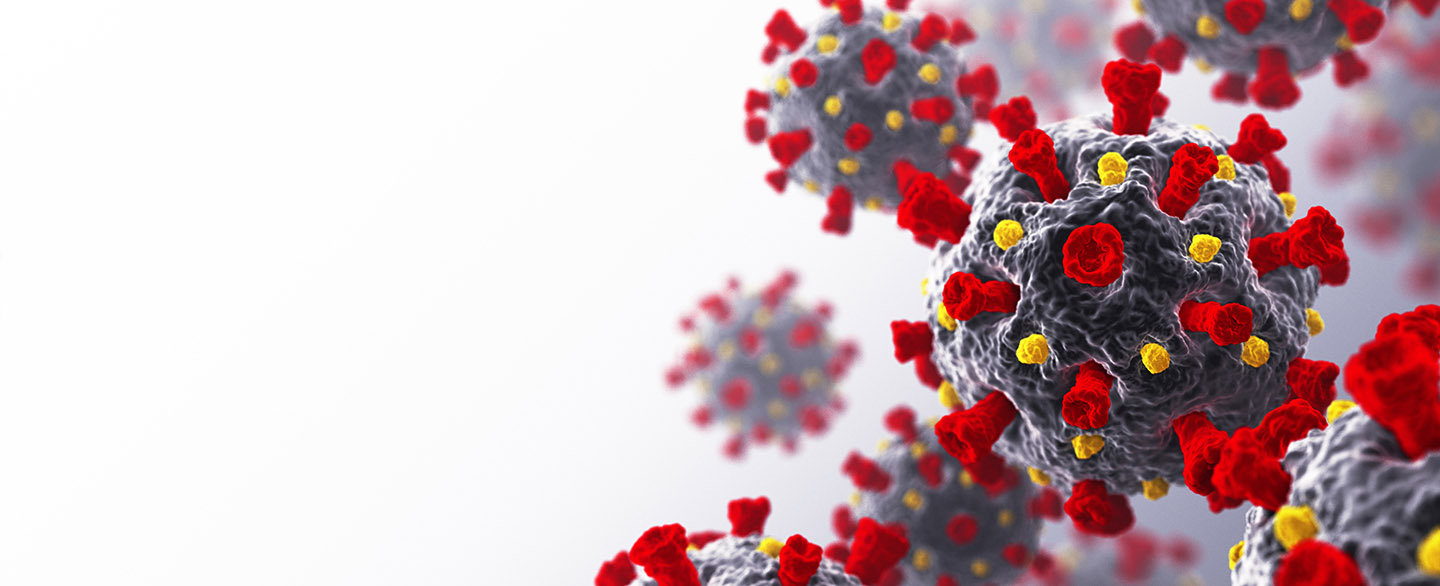 The novel coronavirus (COVID-19) is a global, national and local concern. We want to assure our community that The University of Kansas Health System is working closely with local, state and federal health officials to control spread and provide needed care while continuing to safely meet the primary, specialty, urgent and emergency healthcare needs of our patients and their families.
Our top priority is keeping our patients, visitors and staff safe.
Our team treats patients with respiratory illnesses every day. We have the training, tools and techniques in place to isolate and care for patients who are potentially at risk for COVID-19.
We have put into place a variety of process changes to optimize safety and minimize risk so our patients can confidently plan and receive the important care they need.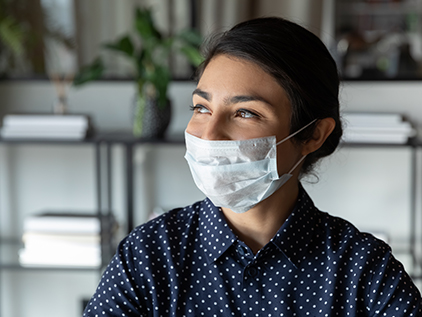 Committed to safety
We are seeing patients for primary, specialty, urgent and emergency care needs. Your safety is always our most important priority. We changed some of our processes – including routinely conducting COVID-19 screening and testing for surgical and hospitalized patients – to optimize safety and minimize risk for patients and staff. Learn more about these practices.
Learn more
Guidelines for visiting the health system
To protect our patients, visitors and staff, we have implemented the following guidelines:
Masks required for patients, visitors and staff
As we work together to preserve health and safety for our health system and communities, we require all patients, visitors and staff to wear masks. It's a necessity of our new normal that certainly feels different, but guidelines from the CDC indicate wearing a barrier mask provides a measure of protection for all of us.
If you're hesitant, please remember: "When you wear a mask, you protect others. When I wear a mask, I protect you."
We're commonly asked the following questions, and we hope the responses help everyone understand the value of wearing masks to protect each other.
It's possible to have COVID-19 without having symptoms. Masks help prevent germs from traveling far enough to infect others, especially those at high risk. If you wear a mask, you protect others from germs you do not even know you have. When others wear masks, they protect you the same way.

CDC guidance changed based on research about the high probability of asymptomatic transmission – that is, transmission of COVID-19 by people who aren't even aware they're infected. We have aligned our policy to meet these guidelines. Wearing a cloth mask is not foolproof, but if someone is infected and does not know it, the mask prevents their breath from traveling far and potentially infecting others.

Asymptomatic transmission refers to transmission of the virus by a person who does not develop symptoms.

Please let our staff know of your condition. To protect others, maintain at least 6 feet of physical distance around yourself, wash your hands with soap and water for 20 seconds or use hand sanitizer, and cover your cough and sneeze into your elbow.

Some people may have health issues that make it difficult to wear masks. These people in particular have been asked to maintain 6 feet of physical distancing. We require everyone who is able to wear a mask to do so in our facilities.

Masks should not be placed on children younger than 2 years of age, anyone who has trouble breathing, or anyone who is unconscious, incapacitated or otherwise unable to remove the cover without assistance.

The mask should cover your nose and chin. It should fit snugly but comfortably and should not restrict your breathing. It should be secured with ear loops or ties. You should handle the mask only by the ear loops or ties when removing and should be careful not to touch your eyes, nose, mouth or face while removing. Cloth masks should be laundered between uses.
Service changes
We have made and will continue to make service changes necessary to uphold health and reduce risk.
We've reinvented the outpatient clinic experience with process changes to protect patient and staff. Learn more about what to expect when you visit us for your important healthcare.

Contact your care team directly to learn more about remote and select in-person options.
Turning Point is offering a variety of classes by Zoom through July. Learn more.

Check the latest hours and locations for:

Telehealth

For efficiency and convenience, we offer telehealth services for many primary, specialty and urgent care needs. Learn more about telehealth visits.

We test all patients admitted to the hospital on our main campus. Proactively determining each person's status helps us provide the best individualized plans of care.

We have made temporary changes to our food, drink and dining offerings throughout health system cafes.

We have closed self-serve options, including salad bars and fountain drink stations.
We have discontinued the use of reusable cups.
We have closed dine-in seating options – though grab-and-go food and drink options are still readily available.

The hours of several of our Roasterie Café locations have changed. You can visit these locations Monday-Friday.

Cambridge Tower A: 5:30 a.m.-1 p.m.
Medical Pavilion, Level 1: 7 a.m.-2 p.m.
Center for Advanced Heart Care, ground floor: 6 a.m.-6 p.m.

D&G Café and Bell Café continue to offer fresh-brewed Roasterie coffee 24/7.

Valet parking services have changed:

Valet parking at our main campus, including Cambridge Tower A, has closed. Between the hours of 7 a.m.-5 p.m., we will be happy to meet you with a wheelchair at your vehicle and assist you to and from your appointment.
At The University of Kansas Cancer Center at our Westwood Campus and at the Richard and Annette Bloch Radiation Oncology Pavilion on Rainbow Boulevard, all visitors must be screened before exiting their vehicles. Once you have passed your screening, we will valet park your vehicle.
Take good care
Following several simple practices will help you and your loved ones reduce risk of infection. But if you or someone close to you does feel ill, it's important to recognize symptoms and seek care responsibly. Review these guidelines on prevention, symptoms and supportive care.
Prevention
Follow these guidelines to prevent the spread of respiratory diseases like flu and COVID-19.
Wash hands often with soap and water or alcohol-based sanitizer.
Avoid touching your eyes, nose and mouth.
Clean and disinfect regularly.
Practice physical distancing and stay home when sick.
Symptoms
Symptoms of COVID-19 may occur 2-14 days after exposure. Some of the most common include:
Fever
Coughing
Shortness of breath
Secondary symptoms may include loss of taste or smell, fatigue, diarrhea, aches or muscle pain, headache, runny nose, sore throat or chills.
Care
If you find yourself or a loved one feeling ill, do the following:
If you have symptoms, call your doctor's office or urgent care center.
Alert your doctor if you have been in contact with someone ill or have traveled.
Treat mild cases at home with fluids, pain and fever reducers and rest.
If you think you have COVID-19, do not go to the Emergency Department unless instructed by your doctor.
You are not alone
The COVID-19 pandemic has hit many hard. You may find you need help to see yourself and your family through this challenging time. You are not alone. There are many community organizations and resources available for support.
Find options for assistance getting food, paying bills and more.
Maintaining your health
Your overall health remains important even amid this outbreak. Our providers answer some of your most frequently asked questions about when and how to obtain care.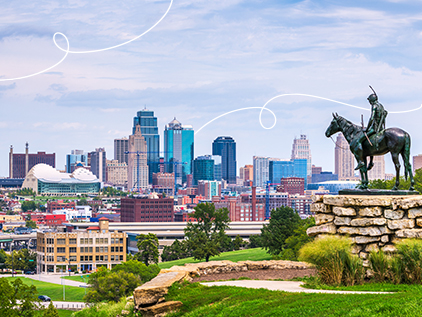 We need your help!
The impact of coronavirus is on pace to overwhelm the U.S. healthcare system by summer. We need your help to protect the safety of our patients, visitors and staff.
Learn how
Experts offer tips for the Kansas City area
Managing COVID at home
Many people with the COVID-19 virus will be able to recover at home. This video offers guidelines on how to keep your environment clean and safe during home isolation.
The basics to care for yourself or loved ones at home
The University of Kansas Health System and the University of Kansas Medical Center care about the community in and out of the hospital. If you or a loved one is sick with the coronavirus, this video will provide a brief review of important points about home care. Separate the individual who is sick from other people and animals in the home. They should stay in a room by themselves and use a separate bathroom if available. A bedroom or room with a door is best. Use the guidelines of the state or local health department for when it's okay to stop home isolation as these guidelines are subject to change. It's important to clean surfaces that you touch a lot, such as tables, door knobs, light switches, countertops, handles, desks, phones, keyboards, toilets and faucets. Clean all of these surfaces that are touched often every day using household cleaning sprays or wipes.
If using a household bleach solution, dilute the bleach using the instructions on the bottle. Make sure to follow the manufacturer's instructions for application and proper ventilation. If possible, place a trashcan with a trash bag in the room of the person who is sick with COVID-19. Use gloves when removing garbage bags and handling the trash. Wash your hands with soap and warm water for at least 20 seconds afterwards. For laundry, wear gloves. Again, washing your hands as soon as you remove the gloves.
Do not shake out dirty laundry before washing. You can use a trash bag to line the laundry bins or clean and disinfect after use. Use the hottest water setting and ensure all items are completely dry. We understand not every home will have disposable gloves or medical masks. The priority is to wash your hands for at least 20 seconds. If available, you can use disposable gloves. Remember to always wash your hands after taking off gloves. If you'll be in close quarters with someone who is sick and you do not have a mask available, you can use a homemade mask such as a bandana or scarf, completely covering the nose and mouth.
When preparing food, consider things like dishes, utensils, and napkins as something that could also spread infection. If possible, use paper plates, plastic forks and spoons that can be thrown away after use. If paper plates are not available, transfer used dishes straight to a sink filled with warm soapy water to be washed. Then if available, place for sanitizing in a dishwasher. Grocery, medication and prepared food delivery are options in many communities. You could also ask a neighbor or family member for a pickup and drop off. When placing orders simply request items are left at an easily accessible place such as your front porch to minimize contact with others.
When you bring food into your house, immediately throw away the bag or other packaging materials. Disinfect the surfaces that the food came into contact with and clean your hands before eating or serving food. Seek medical attention immediately if you or your loved one have any of the following warning signs including trouble breathing, chest pain or pressure, new confusion like answering questions wrong, or difficulty waking up, bluish lips or face. This list doesn't include all of the symptoms. If you or your loved one is having other concerning symptoms, please consult your medical provider right away. Or it felt to be an emergency, call 911. Thank you and take care.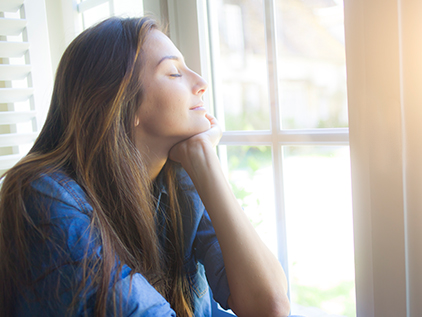 Managing anxiety during a time of crisis
Times of uncertainty can trigger feelings of anxiousness, concern and confusion. Greg Nawalanic, PsyD, clinical director of psychology services at The University of Kansas Health System Strawberry Hill Campus, shares ways of reducing anxiety and improving mental health.
Easy tips