Skip Navigation
Events
Looking for a way to get involved with Turning Point? Participate in one of these upcoming events.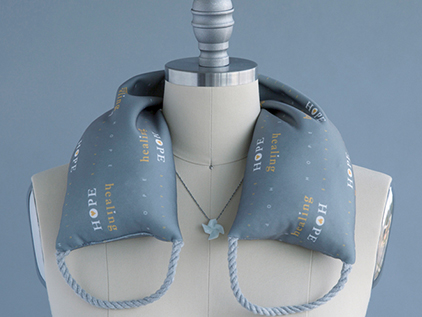 Turning Point Healing Wrap
For all those times when you want to bring a meal or hold a hand, or any of the beautiful and time-honored ways we have of connecting, wrap yourself or someone you love in hope and healing with Twirlconnect's Turning Point Healing Wrap.
$5 from each $25 rice-filled heat/ice therapy wrap supports our programming. Pick one up at our front desk or at Plaza Wellspring.
Related links