Skip Navigation
Events
Looking for a way to get involved with Turning Point? Participate in one of these upcoming events.
Bridge of Hope
Join us for a morning of games and shopping followed by a luncheon.
Date: April 15, 2019
Time: 9 a.m.
Cost: $75
Venue: Mission Hills Country Club, 5400 Mission Dr., Prairie Village, KS 66208
For questions or to purchase tickets, contact Jeanne Hansey.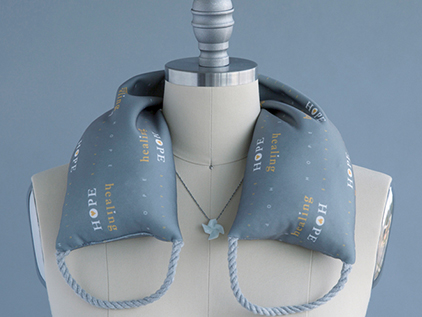 Turning Point Healing Wrap
For all those times when you want to bring a meal or hold a hand, or any of the beautiful and time-honored ways we have of connecting, wrap yourself or someone you love in hope and healing with Twirlconnect's Turning Point Healing Wrap.
$5 from each $25 rice-filled heat/ice therapy wrap supports our programming. Pick one up at our front desk or at Plaza Wellspring.
Related links