Skip Navigation
Our caring specialists understand that a cancer diagnosis and course of treatment greatly affect your quality of life. Whether you're just beginning cancer treatment or you're a 20-year survivor, we will work with you and your cancer specialist to improve function and decrease pain so you can focus on restoring your health and living your life.
The University of Kansas Health System offers cancer rehabilitation at various locations in the Kansas City area.
Our approach
We often use a "multimodal" strategy. This means we'll assemble the best combination of treatment options available to create a personalized plan of care for you. Collaboration with a team of specialists is common in order to deliver the most efficient, effective treatment. Treatment plans may include:
Physical, occupational and/or lymphedema therapy
Assistive devices
Orthotics
Prosthetics
Medications
Patient education
Joint and soft tissue injections
Areas of emphasis
The cancer rehabilitation program evaluates and treats the neuromuscular, musculoskeletal and functional complications that may arise as a result of cancer and cancer treatment. These complications may include:
Acute and chronic pain
Amputation
Contractures
Deconditioning
Dystonia
Fatigue
Gait disorders
Lymphedema
Muscle spasms
Myopathy
Neuropathy
Radiation fibrosis
Spasticity
Spinal cord injury
Swallowing and chewing problems
Weakness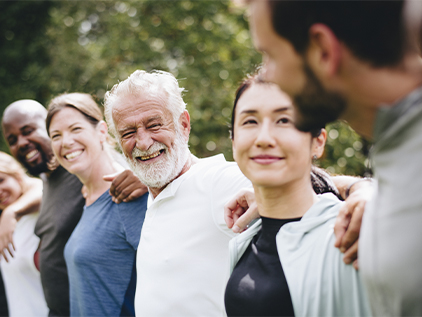 Turning Point
Turning Point offers free classes, programs and tools designed to empower and educate people affected by chronic or serious illness.
Learn more about our services
Physician leadership
Board-certified, fellowship-trained physiatrist Megan Clark, MD, leads consultation and treatment management for patients undergoing care. Second opinions and consultations are welcome.
Learn more about support for cancer survivors at The University of Kansas Cancer Center.
Megan E Clark

Physical Medicine and Rehabilitation

Locations:

The University of Kansas Hospital
4000 Cambridge Street
Kansas City, KS 66160

Clinical Focus:

Physical Medicine and Rehabilitation