Skip Navigation
Bariatric & Weight Loss Surgery
Our Services
The University of Kansas Health System offers a complete range of bariatric surgery options, including minimally invasive laparoscopic surgery. With more than 15 years of experience, our board-certified bariatric surgeons use state-of-the-art, minimally invasive techniques to improve your comfort and recovery.
The University of Kansas Health System provides bariatric surgery to patients in Kansas City, Overland Park and throughout the region.
Your bariatric surgery options
There are many types of weight loss surgery. Our experts can help you choose the right procedure for you based on your needs, current health and goals.
We offer 4 types of bariatric surgery procedures, including:
In many cases, surgery can be performed using a minimally invasive approach. Your bariatric team will discuss your options with you during your appointment.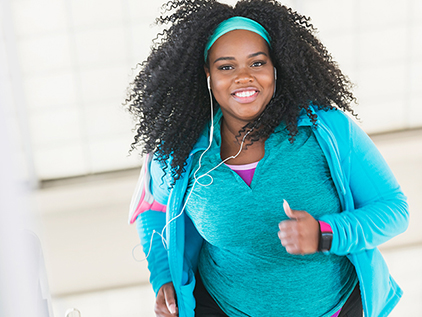 Get the answers you need
We understand that navigating your weight loss journey can be confusing, and we're here to help. Find answers to frequently asked questions about weight-loss surgery on our FAQs page.
Read our FAQ
Comprehensive care
Bariatric surgery is most successful when it is a part of a healthy lifestyle plan. At The University of Kansas Health System, you'll have access to multidisciplinary teams and comprehensive services throughout your entire weight-loss journey.
Our support services include:
Dietary consultation and nutritional support
Fertility support – Infertility is not uncommon in women who are obese. Even with women who have a body mass index (BMI) greater than 30, our fertility specialists may address your needs and improve your chances of conception. In fact, we have had success with at least one patient who has successfully delivered a child, even with a BMI above 30.
Low-cost exercise programs
Nutrition evaluation
Ongoing follow-up by surgical staff
Patient and family education
Psychological support
Smoking cessation program
Support groups
Surgical evaluation
Related links