Skip Navigation
Visitor and Family Guide
At The University of Kansas Health System, we want to make sure our visitors and guests feel relaxed, informed and safe. This guide offers important information about our main campus. We hope you find it helpful during your visit.
Amenities on our main campus
ATMs are located near Bell Café and in the lobby of the Medical Pavilion.

Charging stands for electronic devices can be found in the main hospital, on the 1st floor inside the Center for Transplantation, heart center Levels 2 and 3 and Cambridge Tower A Levels 1, 3 and 5.

Wireless internet services are available throughout our main campus. Use the wireless connection labeled Internet.

Professional interpreters are available in person or over the phone to help patients who use sign language or speak a language other than English. Arrangements for this service may be made through nurses or physicians.

Machines are in the main hospital lobby.

Free notary services are available weekdays in Admissions (913-588-5807), off the main hospital's lobby, and in patient relations (913-588-1290), near the hospital's main entrance.

Our pharmacy locations fill prescriptions and offer over-the-counter medications. Be sure to fill your prescriptions before you leave.

Cambridge Tower A, Level 1

Weekdays: 9 a.m.-5:30 p.m.
Weekends: Closed
Holidays: Closed

Main hospital lobby

Weekdays: 7 a.m.-9 p.m.
Weekends: 9 a.m.-5 p.m.
Holidays: 9 a.m.-3 p.m. (except Christmas and New Year's Day)

On our main campus, bathrooms are located on each floor of the main hospital, Center for Advanced Heart Care, Medical Pavilion and Cambridge Tower A. For the health of our patients, visitors should not use patient bathrooms.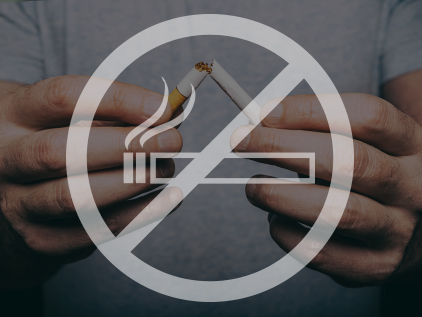 Tobacco use on campus
State law prohibits smoking in any of our facilities, and tobacco use of any kind is not permitted inside our buildings, parking garages or on sidewalks surrounding our facilities. On our Kansas City campus, the only place tobacco use is allowed is behind the P3 parking garage. The area is marked with signs.
Spiritual care services
Spiritual care is available 24/7 for patients, families and staff. For religious service times, call 913-588-5000. To speak directly with spiritual care staff or a chaplain, call 913-945-7849.
Bell Sanctuary: Lobby of the main hospital
Honse Chapel: Level 1 of Cambridge Tower A
Educational resources
Learn about specific diseases and treatments at our educational centers. Resources include brochures, books, videos and internet access. Trained staff will answer questions and offer support.
Cancer care: Patient and Family Resource Center, on the hospital's 4th floor, and Brandmeyer Patient Resource Center, in the hospital's Richard and Annette Bloch Radiation Oncology Pavilion, and in the Richard and Annette Bloch Cancer Care Pavilion, Westwood Campus.
Heart care: White Heart Learning and Resource Center, on the 2nd floor of the Center for Advanced Heart Care
Spine care: George Varghese, MD, Spine Learning and Resource Center, in the Marc A. Asher, MD, Comprehensive Spine Center on the hospital's ground floor
Related links