Skip Navigation
Responding to injuries caused by an accident or fall or other traumatic event demands a fast, but thorough diagnosis and treatment plan. It's no surprise that orthopedic trauma and fracture care is a distinct subspecialty in orthopedics.
Our team of fellowship-trained and board-certified orthopedic surgeons is experienced in emergency care and highly skilled in treating traumatic fractures, dislocations and soft tissue injuries. We treat a full spectrum of cases, from simple fractures to the most complex and severe injuries. To schedule an appointment, call 913-588-1227 or
request your appointment online.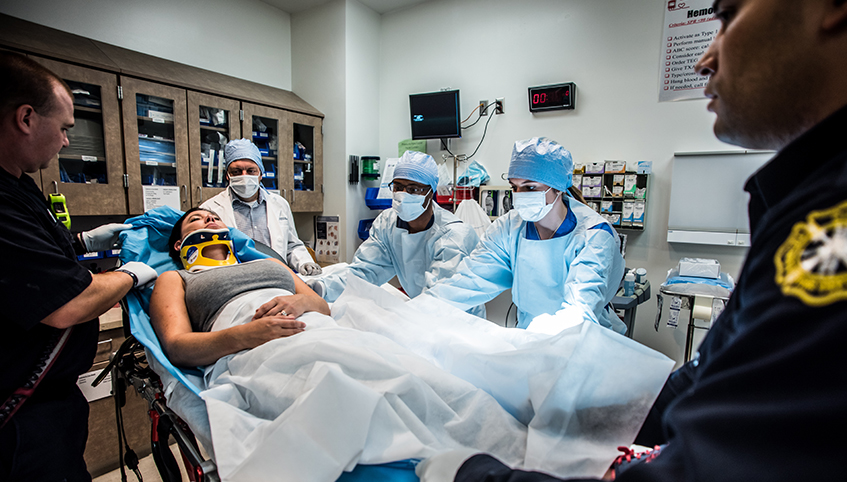 We have access to the latest and most advanced diagnostic techniques and tools available. Through our multidisciplinary approach, we also work with trauma physicians from other specialties within the health system including general surgeons, trauma surgeons, plastic surgeons and rehabilitation and other medical specialists.

Orthopedic trauma care at The University of Kansas Health System is available 24 hours a day, 365 days a year. Rehabilitation is enhanced by skilled and certified physical and occupational therapists on-site in the same facility. Our goal is to get you back on your feet and in optimal condition in the least amount of time.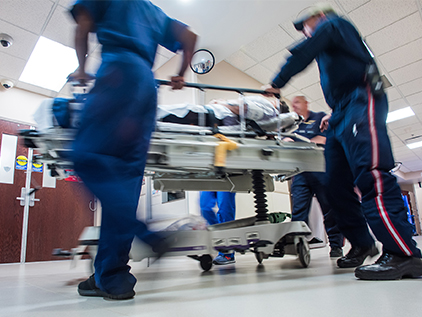 Level I Trauma Center
The University of Kansas Hospital is the region's only nationally verified Level I Trauma Center, designated by the American College of Surgeons. This recognizes our ability to provide round-the-clock care for patients with the most serious trauma injuries, from admission through rehabilitation and follow-up care.
Only 107 trauma programs in the U.S have received the ACS Level I rating, the highest rating a program can achieve.
Learn more about our Level I Trauma Center