Skip Navigation
The Royals training staff and our Sports Medicine and Performance Center team work side by side during spring training, throughout the season at the ballpark and at our clinic next to Kauffman Stadium.
How we help
Together, we cover all the bases to keep the boys in blue healthy, on and off the field. We also keep fans healthy, staffing the first-aid stations during home games at The K. And we play a role in the ball club's health awareness days, highlighting important topics like cancer awareness and stroke prevention.

We couldn't be happier with this partnership. We've experienced success on and off the field as this relationship has grown over the years – in no small part to The University of Kansas Health System's commitment to our players and the rest of the Royals family. – Dayton Moore

General Manager, Kansas City Royals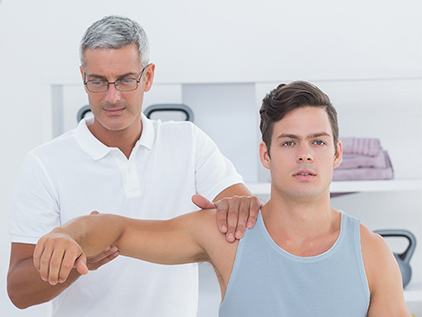 You deserve the Royals treatment
Physicians who care for the Kansas City Royals are the same sports medicine experts who keep athletes of all ages healthy and competitive through our Sports Medicine and Performance Center.
Find a location
From injured to All-Star
When a UCL injury put Josh Bortka's scholarship at risk, he was treated by the same experts who treat the Royals. Learn how he was able to get back on the mound, thanks to our sports medicine team.
Baseball injury recovery
Related links