Skip Navigation
As fans pack Arrowhead Stadium during football season, the health system's sports medicine, emergency and other specialists are on hand to make sure Chiefs players keep their competitive edge.

How we help
As the official healthcare provider of the Chiefs, we provide leading-edge care and treatment for players during training, practice and games. We also provide first-aid care for fans at every home game. Our partnership with the Chiefs also extends into the community as our team works with the Chiefs to offer sports education for young athletes. And by working together, we are able to research sports-related health issues.

One of the great things about having the health system as a partner is that they're looking for ways to grow and innovate. That matches the culture of the Kansas City Chiefs. – Clark Hunt

CEO, Kansas City Chiefs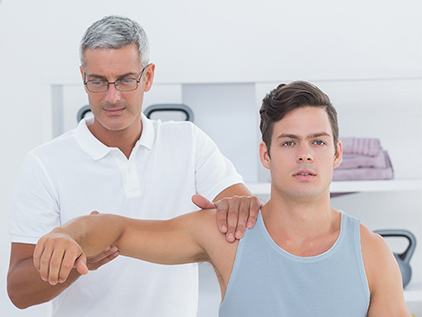 You deserve championship treatment
Physicians who care for the Kansas City Chiefs are the same sports medicine experts who keep athletes of all ages healthy and competitive through our Sports Medicine and Performance Center.
Find a location
Related links