Skip Navigation
Surgical Care Services
The University of Kansas Physicians is the largest physician practice in Kansas, representing more than 200 areas of specialty at our hospital in Kansas City. The collective expertise and teamwork of our specialists ensure the best patient outcomes possible.
Our specialties 
The Gene and Barbara Burnett Burn Center is the region's only accredited adult and pediatric burn care facility in the region accredited by the American Burn Association and American College of Surgeons. It offers comprehensive, state-of-the-art care, an on-site operating room, outpatient and inpatient hydrotherapy, and complete rehabilitation and support services for adults and children.

The University of Kansas Health System provides patient care for The University of Kansas Cancer Center, a National Cancer Institute-designated Cancer Center. NCI-designated Cancer Centers are recognized for their scientific excellence and development of more effective approaches to cancer prevention, diagnosis and treatment.

Members of our heart team are among the most respected cardiologists and cardiovascular surgeons in the nation. With a long history of innovative, compassionate care, they use the most advanced technologies and treatments to produce outstanding patient outcomes. Our heart and heart surgery patients experience significantly better survival and lower stroke, heart attack and infection rates than the national average.

Nationally known for diagnosing and treating neurological disorders, The University of Kansas Health System's Center for Advanced Brain and Neurological Care is one of the first in the nation to receive designation as an Advanced Comprehensive Stroke Center recognized for exceptional care and treatment provided to stroke patients. Additionally, we have attained the highest level designation as a comprehensive epilepsy center. The hospital's Marc A. Asher, MD, Comprehensive Spine Center offers relief and support for patients with back pain and spinal disorders.

The liver, kidney and pancreas transplant programs at the health system's Center for Transplantation are among the nation's best. We have some of the highest survival rates – and some of the shortest waiting times – in the country. Our team has developed innovative techniques that minimize transplant trauma and prevent organ rejection.

The orthopedic surgeons and sports medicine specialists at The University of Kansas Health System treat all types of bone and muscle conditions. The physicians at the Center for Sports Medicine take a team approach to treating everyone, from grade-school athletes to professional sports players. Orthopedic surgeons, board-certified physical therapists, sports medicine specialists and certified manual therapists collaborate to help athletes get back in the game and avoid future injuries.

The University of Kansas Health System has partnered with Turning Point: The Center for Hope and Healing to offer education and support programs free of charge. Turning point helps individuals and families cope with serious or chronic physical illnesses through classes and activities designed to inform and uplift.

The University of Kansas Health System receives the most complex surgery cases in our region. Our highly specialized surgeons are experts in uncommon surgeries, performing approximately 100 procedures every day in state-of-the-art operating rooms located at both our main campus and The University of Kansas Hospital – Indian Creek Campus. This expertise, combined with a multidisciplinary approach, enables our surgeons to determine the most appropriate treatment for each patient, ensuring the best patient outcomes.

The University of Kansas Health System has the area's only nationally verified Level 1 Trauma Center, the highest designation any trauma program in the country can achieve. Our trauma and critical care team includes board-certified surgeons, anesthesiologists, emergency medicine physicians and nurses, as well as laboratory, radiology and respiratory therapy staff. These highly trained specialists can be assembled quickly to begin treatment the moment a patient arrives in our emergency department.
Our services
As specialists in managing uncommon surgical cases, our surgeons are trained to take on the most challenging cases. We perform surgeries that are more complex than those at many academic medical centers.

Given this expertise, many of our surgeons devote their practices to surgical subspecialty areas including: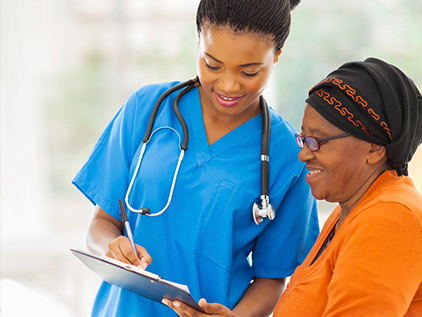 Preparing for surgery
The time before your surgery is stressful for you and your family. That's why we want to help you prepare for it. We'll help you understand your condition and answer questions about your hospital stay and recovery.
Learn more about surgery preparation
Related links