Skip Navigation
Skin Cancer Reconstruction
Skin Cancer Reconstruction
Individuals struggling with certain kinds of skin cancer may undergo removal techniques on their road to recovery.
We offer surgical procedures to remove certain types of skin cancer and provide related reconstructive care.
Who should undergo skin cancer removal?
If you have a melanoma, irregular mole(s), basal cell carcinoma or another type of skin cancer, you should likely undergo removal and reconstructive procedures. The treatment is best performed on early-stage skin cancer. It can rarely cure metastatic cancers.
Plastic surgeons often mention the A-B-C-D-E method for identifying skin cancer. If you see any of the following mole irregularities, you should have them examined by a healthcare professional:
Asymmetry
Border irregularity
Color variegation
Diameter
Evolving
How is skin cancer removed and treated?
For smaller forms of skin cancer, a local anesthetic may be administered, but sometimes a general anesthetic is necessary. When your plastic surgeon removes the melanoma, a portion of healthy skin around may be removed, as well. To close a small incision, stitches will be used, while large removals or those on the face, hands or feet may require a skin graft to close the wound. More invasive skin cancers will require more invasive surgery and possible reconstructive surgery.
For larger forms of skin cancer, the Mohs micrographic surgery technique may be effective. In this procedure, your dermatologist will use a microscope to examine the tissue and excise the cancer layer by layer to reveal healthy tissue. The removed specimen will be examined to ensure full removal of cancerous cells. When all cancerous cells have been removed, your plastic surgeon will repair the wound with a flap, graft or side-to-side closure. The wound will be closed with sutures.
Mohs surgery can sometimes leave behind an area of damaged skin tissue. To restore your skin after Mohs surgery, we offer post-Mohs reconstruction surgery.
What should I expect after skin cancer surgery?
Following the procedure, your plastic surgeon will advise you on specific wound care instructions. If your wounds have been repaired with absorbable stitches or skin grafts, they should be covered with a bandage for 1 week. For wounds repaired with nonabsorbable stitches, covering bandages should be replaced daily until the stitches are removed. You should avoid strenuous physical activity for about 2 weeks and report any signs of infection to your plastic surgeon immediately.
Risks associated with skin cancer removal surgery may include infection, scarring, bleeding, rejection of skin graft, wound rupture, fluid build-up, nerve dysfunction and hematoma.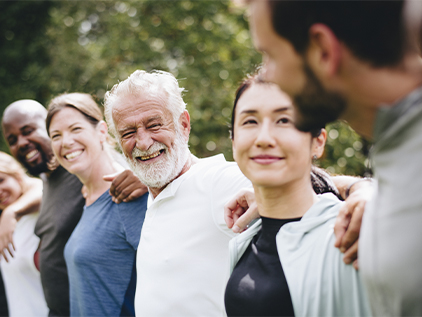 Turning Point
Turning Point offers free classes, programs and tools designed to empower and educate people affected by chronic or serious illness.
Learn more about our services