Skip Navigation
Cranioplasty
Cranioplasty is a neurosurgical procedure designed to repair or reshape irregularities or imperfections in the skull. Cranioplasty is often recommended following a traumatic injury or to correct a birth defect. During surgery, the skull bones are repaired using either a bone graft or synthetic material. The goal is to restore function as well as improve aesthetics.
What is cranioplasty surgery?
Cranioplasty is a type of surgery intended to reshape or repair the skull. Some factors that may be treated by a cranioplasty include:
A misshapen skull of unknown cause that affects appearance
Hereditary factors resulting in birth defects
Lack of skull expansion
Other skull defects that result in a hole or sensitive section of the skull
Premature closing of cranial sutures, or craniosynostosis
Trauma damage
Who can have cranioplasty surgery?
Patients with medical conditions or aesthetic concerns can both be treated by a cranioplasty. Though cranioplasty surgery is typically performed at infancy for birth defects such as craniosynostosis, older patients may also require a cranioplasty for other reasons, such as trauma or a condition that has only recently been detected. People of any age may wish to have their skull shaped for cosmetic reasons.
Candidates who are considering a cranioplasty should be in good overall mental and physical health, understand the steps of the procedure and stop smoking as soon as possible to prevent a slow or irregular healing process.
How does cranioplasty work?
During cranioplasty, the affected area of the skull is surgically corrected. Depending on the specific situation, your surgeon may remove pieces of skull bone so they can be reshaped and reattached, or a piece of bone from another place in the body may be used to fill any holes. This bone is typically taken from elsewhere on the body, such as from the ribs or the iliac bone of the pelvis.
Synthetic materials can also be used instead of bone, including SILASTIC™, titanium plates, tantalum, acrylic or synthetic bone substitute. The bone or bone substitute is attached to the skull using special discs, plates and screws.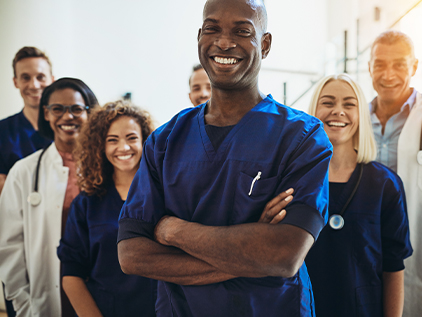 Find a doctor
Doctors at The University of Kansas Health System are care providers and researchers at the forefront of new medical discoveries. From primary care to complex conditions, we offer hundreds of specialists.
Find a doctor
Benefits and risks of cranioplasty
Cranioplasty offers both cosmetic and medical benefits. For people who have a noticeable skull defect, cranioplasty reshapes the head to restore a natural appearance. In cases where a cranial defect leaves the brain vulnerable to damage, a cranioplasty provides the brain protection. Cranioplasty may also improve headaches or certain neurological impairments in some people.
Very rare complications of cranioplasty surgery include infection, nerve damage, brain damage, seizures and blood clots. The risks and benefits of your surgery will be discussed thoroughly prior to the procedure.
What happens during cranioplasty surgery?
You will be administered a general anesthetic and the incision area will be cleaned and shaved if necessary. The surrounding area is covered with surgical drape, and the incision site is numbed with local anesthetic.
The incision or incisions are made to expose the bone. Next, the bone is removed surgically, if necessary, to allow for reshaping and reattachment. Alternatively, a piece of bone may be taken from a different area of the body, or a synthetic material may be used. The surrounding bone edges are cleaned and treated to improve grafting attachment. After the bone or bone substitute is properly shaped and positioned, the skin is then closed around the skull using fine sutures.
Immediately following cranioplasty, you will typically recover from the anesthetic in under an hour, but will need to stay in the hospital 5-7 days. The area will be bandaged, and drains may be used to release the buildup of any fluids the body cannot naturally absorb. In some cases, external fixators are needed to help position the skull as it heals.
The sutures can usually be removed in about a week, although bandages are often removed before then. Specific instructions regarding recovery times and physical activity will be given for the particular situation. Typically, normal activities can be resumed in 2-3 weeks, providing the head is protected from accidental impacts.

Still the best
Our hospital continues to rank as the best in Kansas City and in Kansas according to U.S. News & World Report.

Magnet-recognized
The University of Kansas Hospital has been designated a Magnet® facility by the American Nurses Credentialing Center since 2006.

Respect for all people
Named a leader in LGBTQ+ Healthcare Equality by the Human Rights Campaign.
Related links