Skip Navigation
Pelvic Reconstruction
Pelvic organ prolapse is a condition that occurs when the muscles of the pelvic floor are weakened or damaged. This condition most often occurs due to childbirth, but can also be caused by disease or injury from heavy lifting.
The University of Kansas Health System offers leading-edge treatment options and advanced procedures for pelvic reconstruction after prolapse. Our fellowship-trained surgeons are highly experienced in pelvic reconstruction techniques and are dedicated to improving the quality of life for each person.
What is pelvic reconstruction?
When the muscles that help hold organs become weakened due to heavy exertion such as childbirth, organs within the pelvic area may become prolapsed, or slip from their normal position and press against the vagina. Pelvic reconstruction is used to repair organs, such as the bladder, uterus or rectum, that have prolapsed.
Pelvic reconstruction can consist of multiple prolapse repair procedures. Each procedure is designed to address different concerns related to pelvic organ prolapse.
Who can have pelvic reconstruction?
The most common reason for pelvic reconstruction is to repair pelvic organ prolapse due to childbirth. The strain put on the pelvic muscles during labor can cause 1 or more pelvic organs to experience prolapse (dropping down from their normal position).
As a result, women are more likely to need pelvic reconstruction than men. However, although it is less common, men can also require pelvic reconstruction.
How does pelvic reconstruction work?
A pelvic floor reconstruction is a surgical procedure designed to restore strength and integrity to the pelvic floor by addressing each prolapsed organ. This is accomplished by rebuilding the supporting layer along with repairing or removing the slipped organ.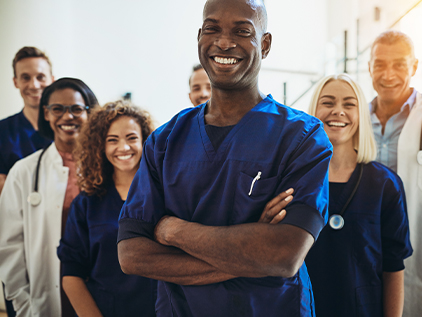 Find a doctor
Doctors at The University of Kansas Health System are care providers and researchers at the forefront of new medical discoveries. From primary care to complex conditions, we offer hundreds of specialists.
Find a doctor
Benefits and risks of pelvic reconstruction
Pelvic reconstruction improves quality of life for those people with 1 or more prolapsed pelvic organs. Reconstructive surgery offers a long-term solution for pelvic organ prolapse, and can greatly improve or even eliminate uncomfortable symptoms.
Without reconstruction, pelvic prolapse can continue worsening, causing long-term damage in addition to uncomfortable and oftentimes painful symptoms.
What happens during pelvic reconstruction?
Pelvic reconstruction aims to create support for each prolapsed organ, so the scope and nature of the procedure will depend on your specific diagnosis. Each treatment plan will include 1 or more procedures designed to treat each affected organ:
Bladder tuck to lift and reposition a prolapsed bladder
Cuff suspension to repair prolapse of the apex (top) of the vagina
Rectocele repair to correct and restore a prolapsed rectum
Our specialists are skilled in advanced pelvic reconstruction techniques, including robotic prolapse repair for a faster surgery and easier recovery. We also perform pelvic reconstruction with your own natural tissue rather than or in addition to mesh in order to reduce the potential for mesh complications.

Still the best
Our hospital continues to rank as the best in Kansas City and in Kansas according to U.S. News & World Report.

Magnet-recognized
The University of Kansas Hospital has been designated a Magnet® facility by the American Nurses Credentialing Center since 2006.

Respect for all people
Named a leader in LGBTQ+ Healthcare Equality by the Human Rights Campaign.
Related links