Skip Navigation
Reconstructive Wound Care
Reconstructive Wound Care
Severe wounds that cause a significant amount of damage to the skin and musculoskeletal system may need surgical treatment to heal properly. Surgeons use a variety of methods to repair and reconstruct wounds so they heal correctly and visible scarring is minimized.
Specialists at The University of Kansas Health System are national leaders in reconstructive wound care procedures. Our physicians are not only innovators, but they also share their expertise by training the next generation of up-and-coming physicians.
What is reconstructive wound care?
Doctors are usually able to treat and close wounds using stitches or sutures. In cases where the wound is large, jagged or skin tissue is missing, reconstructive wound care may be needed.
Reconstructive surgery for wounds are typically performed by a plastic surgeon. Reconstructing the skin and muscle tissue at the site of a severe wound not only helps reduce scarring, but aids in wound healing.
Who can have reconstructive wound care?
People with wounds that are wide or difficult to close are often candidates for reconstructive wound care. Wounds from extensive damage such as severe burns are also often candidates for reconstructive surgery.
In deciding how to treat a wound, your surgeon must carefully assess its size, severity and features. When formulating a treatment plan for a severe wound, the doctor will different factors into consideration:
Is skin missing?
Have nerves or muscles been damaged?
Has skeletal support been affected?
The type of reconstructive wound procedure chosen will be based on these factors as well as your general health and physiology.
How does reconstructive wound care work?
There are a number of options available when creating a treatment plan. The specific procedure chosen will be based on the type and severity of the wound being treated. Reconstructive wound care treatments are also typically personalized to create aesthetically pleasing results.
The primary goal of reconstructive wound care is primarily to heal a wound that will not heal by itself or cannot be treated using typical methods. The most common type of procedure used to treat a severe wound is a skin graft, in which healthy skin tissue is attached to the wound area.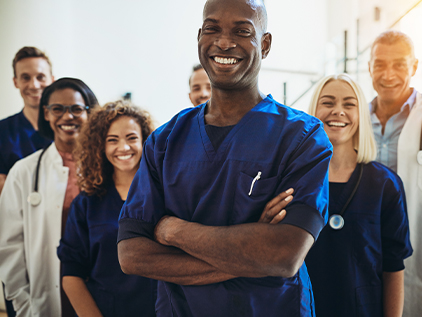 Find a doctor
Doctors at The University of Kansas Health System are care providers and researchers at the forefront of new medical discoveries. From primary care to complex conditions, we offer hundreds of specialists.
Find a doctor
Benefits and risks of reconstructive wound care
The primary benefit of reconstructive wound care is the healing of a wound that would not heal properly otherwise. This treatment allows you a greater quality of life following injury.
Risks of reconstructive wound care procedures are similar to other surgical procedures, including bleeding, infection or complications arising from anesthesia. Some risks are heightened based on your physiology and medical history. Doctors take into account factors such as:
An impaired immune system
Areas of skin damaged from radiation therapy
Decreased circulation to the surgical area
Poor nutrition
Presence of connective-tissue disease
Smoking
What happens during reconstructive wound care?
Procedures for reconstructive wound care will vary depending upon which type is being performed. While a skin graft is the most common type of reconstructive surgery for a severe wound, there are other methods available to doctors to treat wounds that won't heal by themselves:
Skin grafts are used to treat wounds that are wide or difficult to close. A skin graft uses tissue and skin from a donor site elsewhere on the body.

Split-thickness grafts are used to treat severe burns. In this procedure, only surface levels of skin will be grafted. The donor site will depend on the color of the skin. It is important to note the skin may grow back lighter in color.

A full-thickness graft is similar to a split-thickness graft, but uses a deeper graft of skin to treat large or deep burns and improve skin elasticity and movement. A thin scar may form at the donor site.

If the wound to be repaired needs underlying support, as in the case of nasal reconstruction, a composite graft will be performed. This technique utilizes grafts of skin, fat and sometimes cartilage. A thin scar will form at the donor site, but will fade over time.

Tissue expansion techniques may be performed when the tissue around the wound is insufficient to close it. In this procedure, a small balloon-like expander is placed under the skin and gradually filled with saline, stretching the skin. This process is commonly used as part of breast reconstruction.

For very severe wounds, flap surgery or microsurgery may be performed. In this procedure, plastic surgeons use living tissue to repair the wound. This procedure is more extensive and will require a longer surgery and recovery time.

Still the best
Our hospital continues to rank as the best in Kansas City and in Kansas according to U.S. News & World Report.

Magnet-recognized
The University of Kansas Hospital has been designated a Magnet® facility by the American Nurses Credentialing Center since 2006.

Respect for all people
Named a leader in LGBTQ+ Healthcare Equality by the Human Rights Campaign.
Related links