Skip Navigation
Corrective Jaw Surgery
Corrective jaw surgery from The University of Kansas Health System may be performed to address a wide range of issues. The goal of reconstructive jaw surgery is to improve both form and function in the case of congenital concerns or irregularities that are the result of trauma or disease.
What is corrective jaw surgery?
Reconstructive jaw surgery corrects issues related to the jaw working improperly, the appearance of the jaw or both. Some people may require reconstructive jaw surgery after birth due to a congenital birth defect. The need for corrective jaw surgery may also be caused by facial trauma or disease.
For younger patients, the need for corrective jaw surgery may become apparent after their physical development has shown that their jaws are misaligned, or are growing at different rates. This typically happens during or following adolescence. Reconstructive jaw surgery may be used as a last resort following orthodontic correction, which often can correct dental problems but not more serious jaw issues.
Who can have reconstructive jaw surgery?
Jaw surgery may be appropriate for people who have problems related to the upper jaw, lower jaw or both. Some of the indications that corrective jaw surgery may help include:
Protruding jaw
Irregular bite
How does corrective jaw surgery work?
As required by the procedure, the bone of the jaw may need to be separated, and pieces will be removed or added to address the problem. Often the bone will need to be reshaped.
Prior to reconstructive jaw surgery, orthodontic adjustments are commonly made to prepare the teeth for the position of the new jaws. Extensive presurgery documentation of the facial structure may be completed, which could include X-rays, pictures and 3D models of the facial anatomy. The surgical procedure will be explained in detail, including all aspects of the expected recovery process, which varies for each person.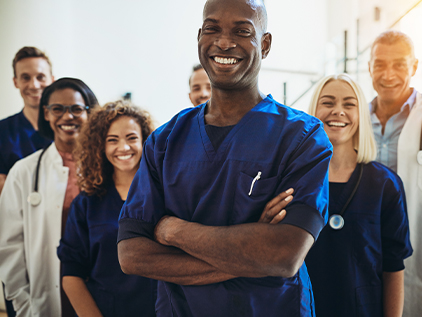 Find a doctor
Doctors at The University of Kansas Health System are care providers and researchers at the forefront of new medical discoveries. From primary care to complex conditions, we offer hundreds of specialists.
Find a doctor
Benefits and risks of reconstructive jaw surgery
The complete healing following corrective jaw surgery is a complex process that can require the use of orthodontia, a retainer, multiple additional appointments and the coordination of medical professionals from a number of specialties. In some cases, revision surgery may be necessary to ensure the jaw is healing in the proper formation. Some of the complications that occur infrequently may include infection, asymmetry, headaches and changes in sensitivity.
What happens during corrective jaw surgery?
General anesthetic is applied prior to the procedure in order to ensure the best possible patient comfort during the surgery, which can take up to several hours. Incisions are made within the mouth when possible, though some situations may require small, discreet exterior incisions.
The jaw is separated and reshaped as needed, then reattached with screws and surgical plates. The incisions will be closed with dissolvable sutures. The top and bottom jaws may need to be held in place with wire and rubber bands following surgery.
Discomfort following the jaw surgery is controllable with prescription medication. Swelling is expected to peak in 2-3 days and subside over 2-3 weeks, though mild swelling may persist for several months following the procedure. There may also be bruising, a sore throat and nasal congestion following the surgery. You may be able to return to school or work after about 1-3 weeks, depending on their specific recovery. Initial healing can take about 6 weeks, but overall healing of the jaws can require 9-12 months.

Still the best
Our hospital continues to rank as the best in Kansas City and in Kansas according to U.S. News & World Report.

Magnet-recognized
The University of Kansas Hospital has been designated a Magnet® facility by the American Nurses Credentialing Center since 2006.

Respect for all people
Named a leader in LGBTQ+ Healthcare Equality by the Human Rights Campaign.
Related links