Skip Navigation
Our Heart Care Doctors
Our cardiology specialists are experienced in caring for all types of heart conditions, including advanced heart failure, coronary artery disease, atrial fibrillation and more. People travel to Kansas City from across the region to receive heart care from our team of expert cardiologists and cardiothoracic surgeons.
A team you can trust
Cardiologists
Our board-certified physicians are well-respected as innovators in their field. As faculty members at the University of Kansas School of Medicine, they are leaders in cardiac research, pioneering new approaches for heart care and discovering breakthroughs that improve the lives of people in Kansas City and around the world.
Cardiothoracic surgeons
Cardiac surgeons at The University of Kansas Health System offer a level of experience and expertise that is second to none. Together, they have performed more thoracic and cardiovascular procedures than any other team in the Kansas City area.
Our surgeons are leaders in the development of new minimally invasive procedures and surgical techniques. They have spearheaded decades of innovation in the treatment of aortic aneurysms, heart arrhythmia, heart valves and more.
Our doctors
The cardiologists and cardiothoracic surgeons at The University of Kansas Health System are some of the most respected heart doctors in Kansas City. In fact, they are nationally known for their leadership in advancing the standard of heart care. Our heart doctors are at the forefront of innovation – developing and performing sophisticated new treatments based on the most current research. With a long history of innovative, compassionate care, they use today's most advanced therapies to save and improve more lives.
Heart Failure and Transplantation Cardiology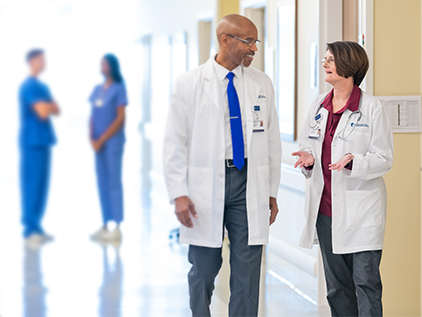 When surgery wasn't an option
A severe heart condition made normal daily activities a struggle for Doris Bowman. Ineligible for surgery, her treatment options were limited. Find out how an innovative study at The University of Kansas Health System gave Doris her health back.
Read Doris' story
Related links