Skip Navigation
After a heart attack, heart surgery or other heart problems, you may benefit from cardiac rehabilitation. This medically supervised program can help you regain strength and develop new habits for a heart-healthy lifestyle. As one of the nation's best hospitals, The University of Kansas Health System in Kansas City provides complete cardiac rehabilitation for people of all ages who are living with heart disease.
Cardiac rehabilitation can greatly improve your recovery from a heart condition. Participating in the program requires a doctor's referral. To register, ask your doctor for a referral. Or, for referral assistance, call 913-588-9529. Our team will consult with your physician and evaluate your health to make sure the program is appropriate for you.
What is cardiac rehabilitation?
Cardiac rehabilitation helps people recover their cardiovascular health following heart failure, heart surgery, a heart attack or other serious heart conditions. Cardiac rehab typically incorporates exercise along with education about heart-healthy living and emotional support for stress management. This multidisciplinary approach helps set you up for long-term success.
Who can have cardiac rehabilitation?
Cardiac rehab is an option for people of all ages and with various types of heart disease. Those who benefit from cardiac rehab include people who have or have experienced:
How does cardiac rehabilitation work?
Our cardiac rehabilitation program includes a comprehensive approach to set you up for a successful recovery. Your personalized treatment plan will be tailored to your diagnosis, current physical state and personal goals.
Your plan will include:
Lifestyle education
Medical evaluation
Physical activity
Support
Benefits and risks of cardiac rehabilitation
Cardiac rehabilitation is an important stepping stone on the path to recovery. Those who participate in the program not only improve physically, they also learn valuable skills to set them up for a lifetime of success.
By participating in cardiac rehab, you can:
Enhance your mood and outlook
Improve your overall health
Learn about your disease and how to manage it
Reduce your heart disease risk factors
Cardiac rehab helps you rebuild your life, both physically and emotionally, after a cardiac event. As you get stronger and learn how to manage your condition, you'll likely return to a normal routine and enjoy life more. It's important to know that your success rests largely with you. The more dedicated you are to following the program, the better you'll do.
Adjusting to a heart problem often takes time. You may feel depressed or anxious, lose touch with your social support system or have to stop working for several weeks. If you get depressed, don't ignore it. Depression can make your rehab program harder. It also can affect your relationships and other areas of your life and health.
The University of Kansas Health System partners with Turning Point. Turning Point provides free classes, support groups, seminars and more to support those with chronic illnesses like heart disease.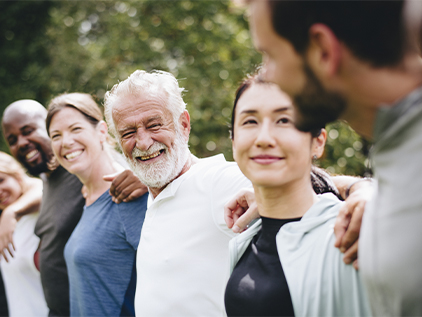 Turning Point
Turning Point offers free classes, programs and tools designed to empower and educate people affected by chronic or serious illness.
Learn more about our services
What happens during cardiac rehabilitation?
Why choose us for cardiac rehabilitation
Our approach to cardiac rehab is unique. We take a hands-on approach to a low staff-to-patient ratio so you receive the personal attention you need. As a result, our outcomes are better than most.
More patients complete our program. Almost 88% of our patients finish their cardiac rehab program, compared to 65% nationally.
We care for more patients. About 69% of our heart patients join the cardiac rehab program at The University of Kansas Health System. That compares with a national average of 35%.
We earned national accreditation. Our program is accredited by the American Association of Cardiovascular and Pulmonary Rehabilitation.
Our cardiac rehabilitation program includes a number of experts from many different specialties whose insights are highly valuable to your success in cardiac rehab:
Cardiologists
Dietitians
Exercise rehabilitation specialists
Nurse educators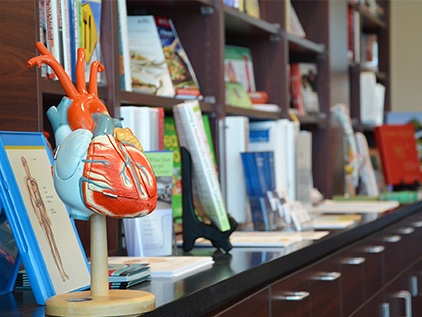 White Heart Learning and Resource Center
The White Heart Learning and Resource Center is designed as an environment for learning about your condition, treatment and prevention strategies. The center is one of the most comprehensive facilities of its kind in the area.
Learn more