Skip Navigation
Rehabilitation patient stories
Learn how extraordinary perseverance and determination helped these rehabilitation patients on the path to recovery.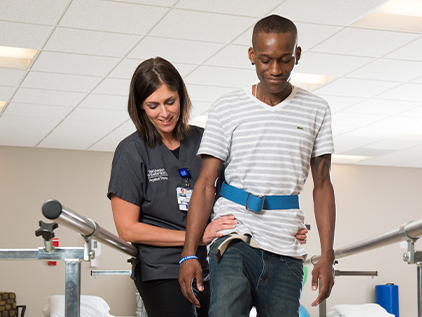 Rehabilitation Patient Overcomes Paralysis
Physicians diagnosed an inoperable tumor growing near his spine. Radiation treatments shrank the tumor, improving his condition, but he was told he may never walk again.
Read Allen's story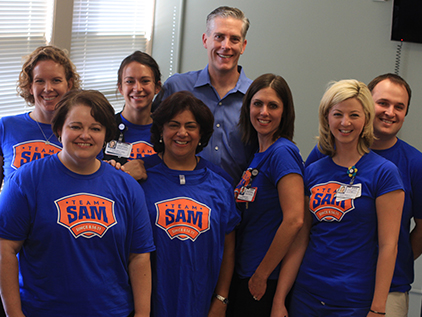 A Long Recovery After a 15-foot Fall
While on vacation in Italy, Sam Porritt was taking photographs overlooking a patio terrace. After misjudging a step, he fell 15 feet over a wall. Sam lost all feeling from the waist down, and he was rushed into surgery.
Read Sam's story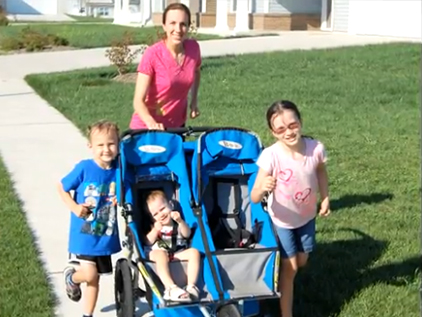 Thriving After a Brain Tumor and Stroke
In January 2011, Kristy Lyon was diagnosed with a brain tumor. A resulting surgery led to a life-altering stroke that caused the loss of ability to use her left side, vision deficits and cognitive impairment. Kristy was suddenly unable to perform basic tasks.
Read Kristy's story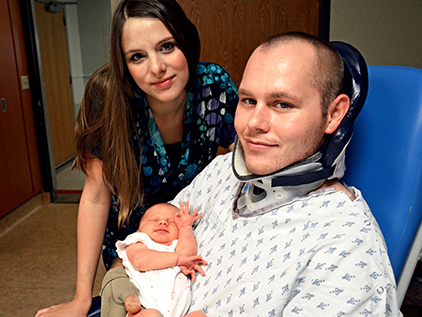 A Reason to Rehabilitate
Tragic accident doesn't stop new dad from participating in birth.
Read Patrick's story
Related links