Skip Navigation
Resources
We're here for you when you need us, whether for preventive education or clinical care. But you play a proactive role in managing your neurological health, so please use some of the many resources we offer. Protect your brain, spine and nervous system by building knowledge and making healthy lifestyle choices.
Neurology and neurosurgery resources
We offer an extensive

online health library

to help answer many of your questions about brain, spine and nervous system care. Learn about conditions and treatments through articles, news, podcasts and videos. You'll also find interactive tools, such as quizzes, to help you understand your neurological health.

Our specialty-trained, interdisciplinary traumatic brain injury care team is dedicated to supporting your physical, emotional and functional needs. This program is free and open to anyone who has suffered TBI, as well as their caregivers and loved ones.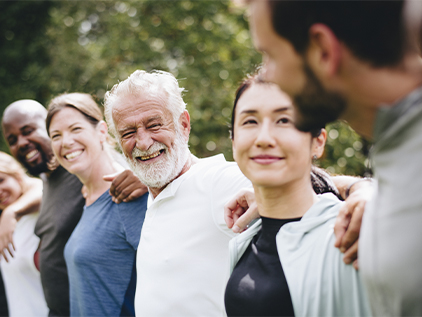 Turning Point
Turning Point offers free classes, programs and tools designed to empower and educate people affected by chronic or serious illness.
Learn more about our services
Patient resources
Whether you're a current or future patient, our online tool helps you

find the right doctor

for your needs. Search for a physician by specialty or by name and learn about their education, training and professional philosophy.

Managing your care has never been easier. With MyChart, you can view your appointments, communicate with your doctor, see test results, refill prescriptions and much more.

Sign up today

to get started.

We partner with

Turning Point: The Center for Hope and Healing

to provide support for chronically ill patients and their families. For those battling chronic disease, Turning Point offers education and connections. Turning Point also works with caregivers to give knowledge, coping techniques and support beyond care traditionally provided in a hospital setting. Turning Point addresses the psychological, social, emotional and physical needs that accompany serious illness.
Helpful websites
Related links