Skip Navigation
Although it's often considered a "man's disease," heart disease is a serious threat to women's health. More women are affected by heart disease than all cancers combined, and after menopause, women are actually more likely to have heart attacks than men of the same age.
The symptoms of heart disease in women are different than in men, which is why the Adelaide C. Ward Women's Heart Health Center at The University of Kansas Health System in Kansas City focuses exclusively on the needs of female patients. Our physicians recognize the unique and subtle signs of heart disease in women and support you in understanding and managing your risk factors.
From preventative care to diagnosis and treatment, we provide personalized access to heart care services and in-depth educational opportunities.
Need help making an appointment?
About women's heart health
Hormones may be partly to blame. Premenopausal women make up one of the fastest growing groups of people with heart attacks. Before menopause, women's natural estrogen may help protect them from heart disease because estrogen increases good cholesterol levels and may help decrease bad cholesterol. These physiological differences are why women require different care than men for heart disease.
Symptoms and risks
Women and men may have different risk factors and symptoms for heart disease. The most common risk factors for heart disease in women are:
Age 55 and older
Chronic inflammatory disease, such as lupus
Chronic kidney disease
Diabetes/gestational diabetes
High cholesterol
Family history of heart disease
High blood pressure
Menopause
Obesity
Preeclampsia or eclampsia
Sedentary lifestyle
Stress and depression
Tobacco use
The symptoms of heart attack may also be different for women. In addition to chest pain, shortness of breath or tightness in the chest, women may also experience:
Cold sweat
Rapid heartbeat
Dizziness
Nausea or indigestion
Pressure between the shoulder blades
Unexplained anxiety, weakness or extreme fatigue
Not all of these signs occur in every heart attack. Sometimes they go away and return. If you experience these symptoms, and they are steady and frequent, you may be having a heart attack. Call 911 immediately.
Different diagnostics
Once you are experiencing symptoms, certain tests are more reliable than others in diagnosing heart disease. An exercise stress test alone is not as accurate, for example. Women may have small differences in the electrical circuitry powering their hearts. We advise a stress echo as a better first-line test for women with some symptoms and risk factors.
You may require other special tests as well. For example, radiation to the chest increases the risk of breast cancer in women. So we offer a special chest CT scan to look at the coronary arteries with very low radiation. Pregnancy can also influence which tests are used.
A Gift from the Heart
Kansas City civic leader and philanthropist Adelaide C. Ward only discovered she had heart disease after scheduling a heart health evaluation. Because of the excellent care she received, she gave back to The University of Kansas Health System with a generous gift.
Read Adelaide's story
Saved by skill
Denise Bollin was enjoying a casual lunch when she suddenly felt a burning pain in her throat and chest. Within hours, she was undergoing a lifesaving procedure after learning that her aorta, the heart's main artery, was tearing apart.
Read Denise's story
Why choose us
We offer a comprehensive cardiac care program devoted to women. Our all-inclusive approach balances a focus on risk reduction with a commitment to providing the latest in diagnostic imaging, treatment and rehabilitation for women who need care.

A team of clinicians who focus only on women's heart care.

A menopause clinic, in which specialists in cardiology, OB-GYN, oncology and pulmonology collaborate to provide top-quality care for postmenopausal patients.

Integrative health consultations for women with coronary artery disease, heart failure or breast cancer.
Our cardiovascular team works closely with other specialists across the hospital to integrate women's healthcare services effectively. Together, we're able to provide for the multiple health concerns of women, including obstetrics and gynecology.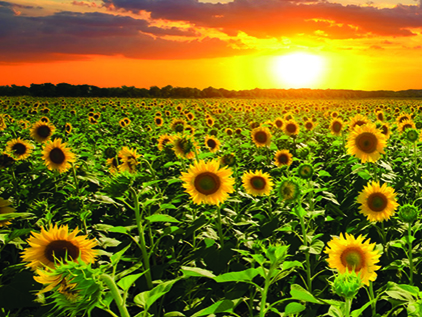 Read more on our blog
Learn more about how heart disease affects women differently than men.
Read our blog