Skip Navigation
To Our Patients
Thank you for choosing The University of Kansas Health System. As the region's premier academic medical center, we are honored to provide the highest level of medical care.
As some of you may have heard, Integrative Health at The University of Kansas Health System will discontinue services in June 2019.
Yoon Hang "John" Kim, MD, Wendy Luo, MD, and Tiffany Burch, CMA, BCN-T, will see patients through June 28. Emily Day, APRN, will see patients through June 17.
If you need a follow-up visit with your provider and do not yet have an appointment, we'd love to see you. Please call 913-588-6208 to schedule one. Your provider can also offer you guidance on your next steps and transition of care.
If you use supplements, your provider can offer names of integrative and functional medicine professionals who can assist you with refills. We are currently offering a 50% discount on our remaining inventory of in-stock supplements.
If you need help with prescription medication, please contact your provider directly.
Patients who need copies of their medical records with our clinic may call Medical Records at 913-588-2454. The fax number is 913-588-2495.
We apologize for any inconvenience this may cause. Please allow us to express our deep appreciation for the trust you've placed in us to help uncover the root causes of your health issues and develop a personal wellness plan.
We wish you the best of health and happiness.
Sincerely,
Yoon Kim, MD
Wendy Luo, MD
Emily Day, APRN
Tiffany Burch, CMA, BCN-T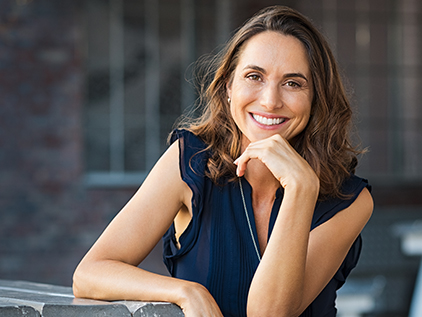 FAQs about integrative health
Many people have questions about including integrative therapies into their treatment plan, such as: What services do you offer? Can I still see my regular doctor? Why should I see a naturopathic doctor?
Visit our FAQ page
What we do
In Integrative Health, we give our patients the time and attention they deserve. Maybe you've been to one healthcare provider after another and still can't find an answer. Maybe you're looking to prevent chronic disease before it occurs. Maybe you simply want to feel your best. Whatever the case, we're here to listen to your story and focus on you.
We understand that each of our patients is a unique person with a unique story, lifestyle and genetic background. If you become our patient, we take the time to get to know you. We'll work with you to create a personalized plan for your path toward wellness. For us, the patient is an integral part of the treatment team.
We focus not just on any health problems someone might be experiencing, but on the whole person: body, mind and spirit.
Testing
We know that each person's needs are different. That's why we often use specialized laboratory testing to personalize our care and create a tailored health plan for each patient.
Our testing might include:
Individualized genetics
Vitamin, mineral and essential fatty acid panels
Immune markers
Wide variety of hormonal systems
Neurochemical imbalances
Toxicity presence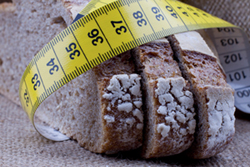 Fat or fiction?
Are fatty foods to blame for heart disease? The answer may surprise you. New research is changing the rules about what constitutes a heart-healthy diet. Learn which foods are really responsible for affecting your heart health.
Read our blog
You may also be interested in